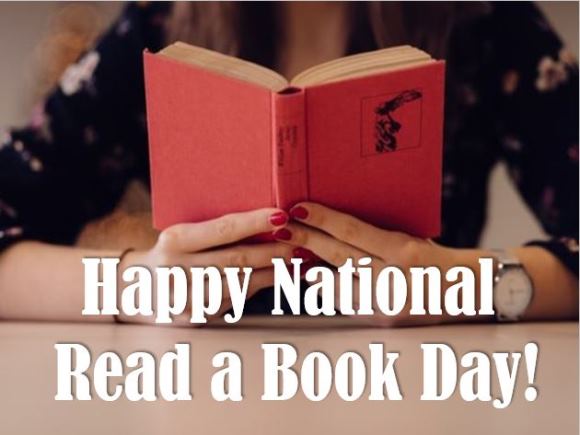 Yes, ladies and gentlemen, today is officially National Read a Book Day! There is no better time to pick up a new intriguing book or one of your old favorites and just READ. Whether you prefer print or digital books, today is the day to open your imagination and jump right in to a world of fantasy, drama, action, or knowledge. Not only is reading fun, it also has many health benefits that better our lives.
Lowers Stress Levels
Stress effects health in an extremely negative way. Chronic stress can lead to headaches, depression, weakened immune system, high blood pressure, heart problems, and so much more. Reading reduces stress by taking you away from the pressures of the world around us. Experiencing a fantasy world of kings and queens or getting lost in a thrilling story gives our bodies a rest from reality. Reading daily can significantly improve your physical and mental well-being.
Stimulates the Mind
Studies show that stimulating the mind on a regular basis can slow the progress of serious mental conditions like dementia or Alzheimer's. Just like all the muscles in our bodies, our brains also need exercise to stay fit and prevent illness. Reading is one of the easiest ways to keep your neurons firing and staying active for your whole life. Strategy games and activities like chess, crossword puzzles, and jigsaw puzzles can also improve brain activity.
Improves Your Memory
When you stimulate the mind, you stimulate your memory capacity. Stimulating your mind daily will keep your mind sharper for longer. This means you will live a happier life because you will be more mentally independent. Reading is an incredible activity to prevent your memory from deteriorating.
Improves Focus
In today's modern world, we are constantly being bombarded with distractions. The invention of smart phones allows us to simultaneously chat with a friend, check email, online shop, play games, and search the world wide web. This multitasking behavior increases our stress levels and decreases our productivity. When you read a book, your entire focus is on the story. You would not be able to enjoy a book if you kept checking your phone or tablet for new notifications. Also, reading for 15 minutes before starting your work day can dramatically improve your concentration for the day.
Increases Knowledge
Reading fiction and nonfiction will increase your knowledge of how to handle hurdles in life, and how the world works. With so many genres of books available, there is bound to be at least a few that will match your interests. Reading will increase your vocabulary, improve your writing skills, and develop your analytical skills. Improving these skills will help you be more well-spoken and articulate, which will improve self-esteem.
So, celebrate National Read a Book Day today, and every day! It's good for you!
Make sure you are covered in all of your health needs. Get a quote on health insurance for free!