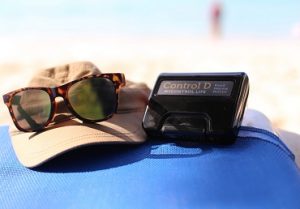 With the upcoming changes in insulin prices for those with diabetes, it's necessary to take into account how important the change in prices is for the cost of being a diabetic. People with type 1 diabetes spend an extra 2,500 a year out-of-pocket for maintaining their health, but according to a new study insulin only accounts for 18% of total out of pocket costs.
Cost of Being a Diabetic
So where is the cost of being a type 1 diabetic coming from? According to the findings in JAMA Internal Medicine, insulin accounted for less out of pocket spending than that of other diabetes-related supplies such as insulin pumps, syringes, and continuous glucose monitors. "Insulin is the difference between life and death for patients with type 1 diabetes, and efforts to make it more affordable are critical," says lead author Kao-Ping Chua, M.D., Ph.D., a pediatrician and researcher at Michigan Medicine's C.S. Mott Children's Hospital and the Susan B. Meister Child Health Evaluation and Research Center. She went on to state that "However, our study shows that even if insulin were free, families would still have substantial out-of-pocket costs for other health care. Policymakers should improve the affordability of all care for type 1 diabetes."
Children Diabetic Cost Almost Double Adults
The author of the study found that eight percent of the patients at least doubled the average of more than $5,000 in out-of-pocket costs, possibly because they were enrolled in high deductible health plans or had great health needs. Those who have children in need of diabetic supplies had an annual out of pocket cost averaging $823 compared to adults who need supplies. It also found that 4 in 5 children use insulin pumps, continuous glucose monitors, or both, compared with just over half of adults. This equipment is important to improve the quality of life and improve the control of diabetes stated Chua. Children who are less comfortable checking their glucose and injecting insulin manually find a greater use out of the equipment used for diabetes management.
The Michigan-led study took national data of 65,199 patients in the age range of 1-64 in 2018 who were receiving private employer-sponsored insurance coverage, which included 7,842 children. With the cap of insulin at $35 per month, Chua believes these are "Important first steps."
Do you or a loved one have type 1 diabetes? We'd love to hear your thoughts below about the above study.
Since insurance is oftentimes overwhelmingly confusing. We want to shed light on this industry by answering YOUR questions so submit a comment below!
Get affordable health insurance quotes by clicking here.