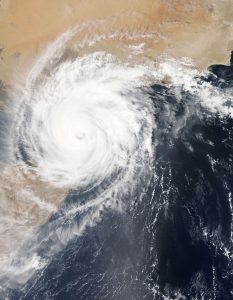 Due to the massive destruction of Hurricane Harvey, South and Central Texas have been going through a rough patch. With the flood came water, animals, toxic chemicals, sewage, debris, and waste, which is causing the pollution of the standing water. Some people in the Texas area have been seen all over the internet moving in the contamination. This is a bad idea, and it's important to educate people to stay out of flood water. In this article, I would like to point out some of the risks involved with subduing yourselves in flood water.
Sewage Lines
Though intact, officials will continue to monitor the drinking water system, as well as the sewer system, according to Dr. David Persse, the Houston director of Emergency Medical Services. In an article by the New York Times, Hurricane Harvey is not the first time the issue of Houston's sewer systems has come up. Houston has struggled with overflows for a long time – so much so that they've drawn the scrutiny of federal regulators. The main concern is that when it rains the sewage pipes reach max capacity. When that happens, raw sewage is dispensed and potentially seeps into the groundwater.
Animals Feces
There's also the matter of animals contaminating water. Many animals have been spotted in the Houston flood waters, including stranded animals, as well as alligators, more than 20 different types of snakes, and invasive fire ants. There are also plenty of deer, raccoons, and other wild critters and rodents. With wild life trying to find higher ground, there's a chance you will run into something in the water, which is a big concern for people's health.
Water contamination by animals is especially an issue right now because of the abundance of private water wells in Houston, explains Marc Edwards, a Virginia Tech professor, who helped with the Flint water contamination. Edwards goes on to say, "Poop from animals and humans that normally do not get into the water supply is present" in the wells. He goes on to say that if feces is present in the water "it would cause a massive epidemics in a matter of days."
Pesticides and Bacteria
As you could imagine with overflowing sewers and animal feces, there is an abundance of pesticides and bacteria in the flood waters. Being in these waters can lead to nasty bacterial infections, which can result in muscle contractions, disease, infection, and even death. For Houston, the biggest concern is Vibrio. Unlike normal bacteria, Vibrio bacteria are naturally-occurring marine microbes that can pose a rare but potentially deadly risk. In addition to Vibrio, they have also found cases of E. coli in Houston's water. In the water samples pulled, the levels of E. coli were 125 times more than the amount that the U.S. Environmental Protection Agency recommends for swimming. As for wading in the water, the levels were more than 15 times higher than their standard set.
More ways to volunteer to help those affected will be clear after the damage is assessed. Keep Disaster victims in your prayers. You can donate to Harvey victims here. https://www.gofundme.com/hurricaneharvey. 
---
Since insurance is often times overwhelmingly confusing, we want to shed light on this industry by answering YOUR questions.  So if you have any questions or concerns, comment below and your question may be the topic of our next video!
If you have any questions, please call us toll-free (888) 539-1633.
Get affordable health insurance quotes by clicking here.