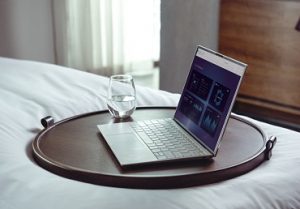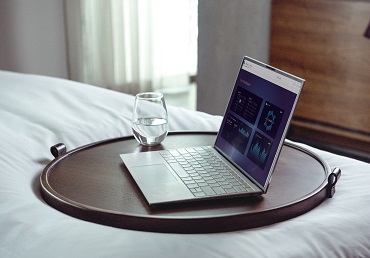 A new survey done by healthinsurance.com has recently surveyed Medicare-eligible seniors and the findings are shocking. The survey saw the rise of technology usage that is striking compared to previous years. Has COVID-19 pushed us into a new tech revolution?
Technological Boom
In the Medicare-eligible senior survey, over 1,000 Americans aged 64 and older were given the ability to speak on living life in the current pandemic, the usage of technology, and their Medicare plans. Out of the respondents, more than half were increasingly using technology more than in previous times. Seniors are using technology for the following:
Healthcare: they are receiving virtual care through telemedicine, ordering prescriptions online, and monitoring their health through wearables.
Information: they are using social media to stay informed on relevant news.
Communication: they are staying in touch with family and friends via texting, phone calls, video chat, and social media.
Entertainment: they are binge-watching their favorite shows on smart TVs and streaming devices.
Implementation of Tech For Health
During the pandemic, over 11% of seniors in the survey began to use smartphones or tablets, 21% began using social media for news, and 28% monitor their health with wearable tech. The survey also received data showing how little Medicare-eligible seniors are actually leaving their homes, with only 64% leaving their house to go food shopping or to the pharmacy during COVID-19.
Telemedicine Usage Up for Medicare Eligible Seniors
Telemedicine usage is up for those who fall into this category, with 58% using telemedicine at least once during the pandemic. 43% of the surveyed group into to continue to use it after COVID-19 passes. Only 10% of those surveyed used telemedicine before COVID-19 began! These numbers show a drastic increase in the usage of technology for seniors to manage their health. It wouldn't be a surprise if this easier and more convenient way leads to a future trend of online usage when it comes to going to the doctor.
Have you used tech for your health recently? What are your thoughts on going fully digital once COVID-19 passes? Leave your comments and thoughts below!
Health Insurance Questions?
We hope this information on the tech usage of seniors during COVID-19 is helpful. If you are experiencing symptoms of coronavirus such as fever, cough shortness of breath, or any other symptom defined by the CDC  consult with your doctor.
Stay on top of your health insurance by CALLING US at (844) 410-1320
Get affordable health insurance quotes by clicking here.
See our other websites: