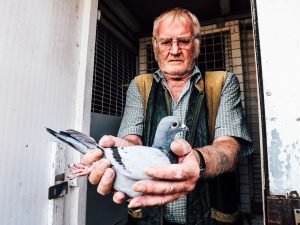 Cigna continues to help those in need, this time funding Non Profits in Massachusetts that support the health and well-being of unpaid family caregivers. Massachusetts has around 840,000 unpaid caregivers as the demographic continues to age and the number steadily grows. Donating a total of $50,000, Cigna hopes to help support those in the role. With the position as caregiver coming unexpectedly and often times with little preparation, the task can take a toll on health & well being.
Caregivers Study
The following studies, cited by the family caregiver alliance:
One-tenth (11%) of caregivers say that caregiving has caused their health to decline.
Nearly three-quarters (72%) say they don't go to the doctor as often as they should, and more than half (55%) have missed a medical appointment.
About a quarter (26%) say it's hard on them emotionally; they also have higher stress levels and say caregiving makes them feel frustrated, angry, drained, guilty or helpless.
An estimated 40% – 70% have clinically significant symptoms of depression.
Women who spend 9+ hours a week caring for an ill or disabled spouse increase their risk of heart disease. One-fifth (21%) of women caregivers say they have mammograms less often.
Why These Donations Matter
With this donation, Cigna hopes to make preventive and respite care more accessible and affordable for caregivers. This will allow caregivers to better take care of their own existing conditions. This comes amid many donations Cigna has produced over the past few months including Veterans recovery and groceries to help families.  Most caregivers tend to focus on loved ones while putting their needs last stated Mark Butler, president of Cigna New England.  "We hope to change that dynamic through this funding and help caregivers realize they can't do their best for their loved ones when they feel depleted and their own physical and emotional needs aren't being met."
Cigna continues to provide for those in need. To learn more about Cigna, you can visit them at https://www.cigna.com/about-us/company-profile/.
Since insurance is oftentimes overwhelmingly confusing, we want to shed light on this industry by answering YOUR questions.  If you have any questions or concerns, comment below and your question may be the topic of our next video!
Get affordable health insurance quotes by clicking here.
For immediate assistance, call us toll-free at (844) 410-1320!