What Qualities Should An Insurance Agent Possess?
What qualities should a good insurance agent possess?  Every insurance agent is different but we think each should possess these six qualities.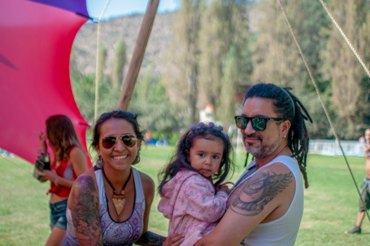 Independent Agent vs Captive Agent – An Independent agent represents many insurance companies. In contrast, a captive agent represents a single insurance company.  An independent agent typically has access to a wide array of products from many different insurers. So there is less bias when they recommend an insurance plan for you. You'll feel confident knowing their recommendation is the right plan for you. Questions to ask your agent:

How long have you been selling Insurance?
Which insurance companies are you licensed with? You can confirm this by looking them up on the Dept of Insurance of Texas, for example.
Do you have an easy quoting system to show me quotes from multiple carriers?
How many customers do you represent? Do you have references from current clients?

John Shinn, Empower Brokerage Medicare Specialist, says 300 or more customers is a good number to start with. An agent with this many policyholders can successfully navigate you through most Insurance questions and problems that may arise.

Technically Savvy – A good insurance agent knows more than just how to sell a policy. They also understand how products fit into a client's overall budget. Many Insurance agents also sell life insurance, practice financial planning, sell Medicare to seniors and prepare income taxes. Don't be afraid to ask your agent about additional credentials, qualifications or certifications they may have. These skills can be a major advantage to you one day. Since, insurance rules and plans change frequently, being a quick learner of online tools and resources is also an asset for an Insurance agent.
Customer Service – One of the most important customer service skills is good communication. Insurance Agents who respond to inquiries, emails and phone calls in a timely manner have happy and assured customers. While responsiveness is a must, it is not the only marker of good customer service. A good agent should also be reliable and follow through with their end of the transaction. You want an agent who can predict what you will need from them and do what they say they will do when they say they will do it.
Patience –  If you notice an agent appears annoyed explaining the same thing multiple times, or is being too pushy and insists you sign up before fully understanding the product, it may be a sign the agent is not putting your needs first and only out to earn a commission. A good insurance agent shows emotional intelligence and seeks to earn your trust by carefully listening to your needs.
Positive Attitude – As with any sales job, an insurance agent is met with rejection on a daily basis. Successful agents understand that each "no" brings them closer to someone who will say "yes." A positive attitude shows resilience in the face of this adversity. A worn-down disposition is offputting and can make the sales process uncomfortable. Look for an agent who is eager to make a difference in someone's life with a can-do spirit.
Honesty – Choosing which Insurance plan is right for you can be a confusing consumer experience. You want honest, professional advice from an agent who is willing to suggest a plan that best fits your needs, even if that plan pays a lower commission. This is where working with an independent agent – with a diverse portfolio of carriers and plans – has its advantages. A captive agent can only offer plans from one carrier, which may or may not fit your unique needs. In addition to working with an independent agent, you should also do your own bit of homework. Ask for referrals from people you trust to suggest a local agent. Interview prospective agents to compare which ones put your interests first and give you the best advice.
Got Insurance Questions?
Empower Brokerage wants to help you understand what coverage you need and how to save money when getting it. We want to help you stay on top of your health. CALL US at (844) 410-1320
Get affordable health insurance quotes by clicking here.
See our other websites: