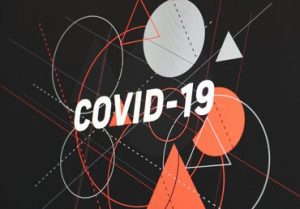 Tuesday is a big day for the COVID-19 vaccines that are surfacing in the United States as the CDC is set to vote on the first vaccine recipients.
This group will in all likelihood only include first responders and other frontline workers, but the specifics of who will get it first have yet to be determined. Health officials are expecting the first doses of the vaccine to be distributed as early as the middle of December after two versions of the vaccine – from Pfizer and Moderna – have already applied for emergency use authorization.
Secretary for the Department of Health and Human Services, Alex Azar, told CNBC that by the end of 2020, there will be 40 million doses of a COVID-19 vaccine available, which means approximately 20 million people will receive it considering that both Moderna and Pfizer's version of the vaccine will require two doses. Pfizer stated it will make about 1.5 billion doses of their vaccine available by next year, with the first 100 million of those going to the United States. Moderna doesn't have an exact number, but they expect to make 500 million to 1 billion doses available.
It is widely expected that the first people to get the vaccine will be healthcare workers and first responders. After they are taken care of, the next round of doses could go to people who are at high-risk for the virus. Whether it be elderly people or folks with pre-existing conditions or other circumstances, is still up in the air. While the CDC can offer guidelines on how to distribute, it is ultimately going to be the states who have the final say in how exactly it is given out to their citizens.
Drugstores such as CVS and Walgreens will have the first crack at vaccines, as their cold-storage infrastructure has given the vaccine manufacturers the outlet to distribute their vaccine in the most efficient way possible while also allowing a maximum number of doses to be shelled out upon approval from the FDA. Each day the United States is getting closer to having a vaccine available to the public, which means we are inching closer to a sense of normality not seen since the very early days of 2020.
Health Insurance Questions?
We hope this information on CDC is Set to Vote on the First Vaccine Recipients is helpful. 
Empower Brokerage wants to help you understand the insurance coverage you need and how to save money getting it. Stay on top of your health and give us a call at (844) 410-1320
Get affordable health insurance quotes by clicking here.
See our other websites: