The President Trump Administration Releases 2019 American Budget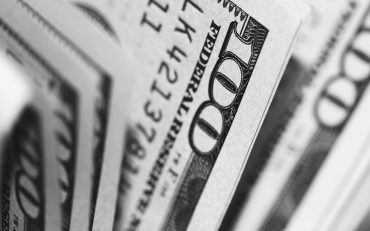 We were all waiting to see the healthcare budget, and on Monday night, President Trump presented it. Including another try to repeal Obamacare, the budget also notably cut spending in half. There were also major cuts proposed for items, such as food stamps and other welfare benefits. There was a lot of things put into this budget that may or may not be approved and things that can have an affect on you. So today, I going to go over the key takeaways from Trumps American Budget.
Spending Cuts in Budget
President Trump's policy changes are pretty big, such as a 42.3 percent cut to all "non-defense discretionary" spending going from $756 billion to $436 billion. There were cuts along nearly everything besides defense and homeland security, including the following:
The Department of Labor down 19.8%.
The Department of the Interior is down 10.9%.
Department of State and international aid is down 29%.
The Department of Justice is down 3.8%.
Department of Education is down 13.5%.
Corps of Engineers is down 16.3%.
Environmental Protection down 31%.
The Department of Transportation 12%.
With increases in only The Departments of Defense, Veterans Affairs, and Homeland Security, we can tell the focus of The Trumps administration. The Budget cuts are quite drastic
What about Obamacare?
The budget will attempt to cut $3 trillion in spending over the next decade. Trump's budget also takes a shot at repealing Obamacare again. It also showed the support of the Graham-Cassidy-Heller-Johnson bill. The American Budget supports a two-part approach to repeal and replace Obamacare. Through repealing and replacing the healthcare law, the administration expects about $680 billion in net deficit savings over 10 years. The budget would repeal laws allowing states to impose asset limits on Medicaid beneficiaries, which would act as a barrier to economic security by penalizing savings. We can see the push to repeal and replace Obamacare coming to fruition, which could bring close to 6.3 million people losing coverage, according to The Center for American Progress.
Should You Worry?
The chances of all these budget changes happening aren't very likely so there is no point in worrying at the moment. For a more detailed explanation of the budget, click here. Stay tuned for more updates on the American Budget to see what is approved and not approved. Also, talk to your insurance agent about how this can affect you.
---
Since insurance is often times overwhelmingly confusing, we want to shed light on this industry by answering YOUR questions. If you have any questions or concerns, comment below and your question may be the topic of our next video!
Get affordable health insurance quotes by clicking here.
For immediate assistance, Call us toll-free at (844) 410-1320!