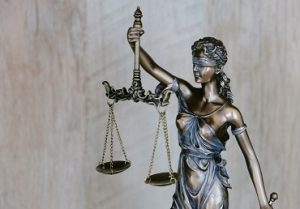 A new executive order was rolled out on August 6th from the Trump Administration, which holds the federal government to a standard of buying and giving preference to drugs and medical supplies that have been created in the U.S. rather than abroad. Due to reliance on overseas companies to develop certain drugs long before COVID began, this order will help bring the business back to the U.S. It also gives us the ability to be prepared for further COVID-19 developments as well as future health pandemics.
New Executive Order From President Trump
In his speech Thursday, announcing the new executive order, President Trump told those in attendance that he had signed an executive order mandating U.S. government agencies to purchase "all essential medicines that we need from American sources." Although the order didn't identify which medicines are considered essential, the FDA will have a list created within 90 days. This order will only apply to medicines that the government buys directly, meaning it will not apply when a U.S. agency recognizes there are not sufficient quantities domestically of the drug to purchase.
Supporting Onshore Manufacturing
The order also aims to "support advanced manufacturing processes", though it isn't widely adopted among current drugmakers. The order gives a call to action to the Environmental Protection Agency to quickly permit approvals to build new drug manufacturing sites as well as directions to the FDA to hasten reviews or permitting for drugmakers that produce medicines onshore.
Previous Executive Orders
According to the Trump Administration, these orders come after last week's announcement of new executive orders that together lower drug prices. It seems the COVID-19 pandemic has shown weaknesses, as well as how much we rely on others to hold together our healthcare system. Recently the U.S. announced going into a deal with Pfizer and BioNTech, a German biotech company, in order to work on a cure for COVID-19.
What do you think about recent executive orders that have been passed the past few weeks? Let us know your stance in the comment section below.
Health Insurance Questions?
Stay on top of your health insurance by CALLING US at (844) 410-1320
Get affordable health insurance quotes by clicking here.
See our other websites: