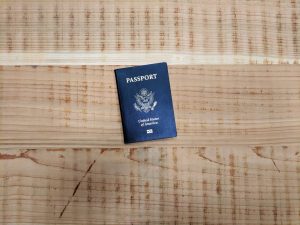 There are thousands of different missionaries around the world. Whether it's from the United States, The UK, Brazil, or others, many go to uncharted regions of the world to share their personal faith to those unreached. With many going to places never traveled or even those with limited access to care, how can missionaries better prepare themselves for possible emergencies? Does the current insurance in their country provide protection for the unknown? The short answer is no, so what can they do? If you know a loved one who has been called to serve you might want to talk to them about travelers' insurance.
What Is Travelers Insurance?
There are many different types of insurance available to missionaries, the most noteworthy, travelers. Travel insurance provides you with coverage that protects you from risks and losses that might occur while you are traveling. These can be minor losses like a lost suitcase, or even a medical emergency overseas. The benefits of travelers' insurance vary from plan to plan.
Types Of Travelers Insurance
Travel insurance benefits can be broken down into six different categories. Pre-departure which includes trip cancellation. Post departure which includes trip interruption, delay in travel and change fees. Services like 24 hr hotline assistance and concierge. Emergency medical like transportation, primary insurance coverage, secondary insurance coverage, and dental. Baggage as well as rentals.
Why Travelers insurance is Important
just another bill right? No, in this case, travelers' insurance is a necessary buy especially when it comes to going out of the country. Prices vary all around the world and without knowing the ins and outs if something happens, you could be looking at extreme expenses. It is difficult to cover cost especially when you don't have it lying around. Travel insurance costs anywhere from 4-10% of your total pre-paid trip cost. The factors that play into your policy are your age, the number of people traveling, the length of travel and the type of coverage you are getting.
Talk to your agent today and see what your price range is for buying Travelers insurance!
We Can Help
Empower Brokerage wants to help you understand what coverage you need and how to save money from getting it. We want to help you stay on top of your health. CALL US at (844) 410-1320
Get affordable health insurance quotes by clicking here.
See our other websites: