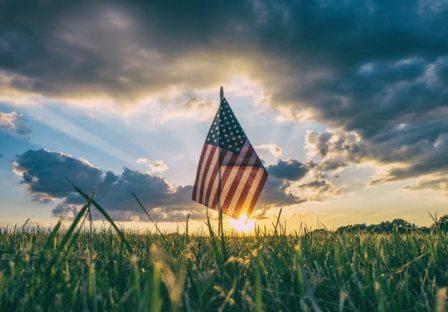 On September 24, President Trump hosted an event at the Duke Energy Hangar in Charlotte, North Carolina, where he introduced the new  America First Healthcare Plan. This plan is an executive order which will act as the Affordable Care Act's replacement should the Supreme Court decide the ACA is unconstitutional in its November 10th hearing. The order encompasses three key pillars: more choices, lower costs, and better care. Experts continue to debate the logistics and lack of detail provided in the presentation; however, the promised outcome is full of lofty goals that are important to remain aware of when heading into the 2020 presidential election.
Providing More Choices
In his presentation, President Trump claimed that half of the counties in America only offered insurance plans from a singular company as of 2017. By the end of 2020, he claims, over 90 percent of counties in the US will have multiple carriers that people can choose from.
These stats play into Trump's claim that, through the America First Healthcare Plan, families can choose from a wider variety of lower-cost insurance policies so that they get the coverage they need at a price they can afford. The plan includes several short-term plans at lower rates, which do not stand-in for yearlong health plans and do not account for the ten basic requirements ACA plans must provide.
Alongside improvements in in-person healthcare choices, the plan also includes a large expansion of telehealth services, which have boomed since the start of the coronavirus pandemic.
Lowering Healthcare Costs
America First's second pillar revolves around lowering costs for families and seniors. A large part of this section is that President Trump aims to eliminate all surprise medical billing. Surprise billing occurs when a patient unknowingly or accidentally seeks medical care from a provider outside of their insurance company's network. This results in the patient receiving inflated medical bills, typically costing thousands of dollars.
Another proposed mandate is that of price transparency, which would ideally boost competition and lower prices across the healthcare industry. By requiring all healthcare providers to post-service prices online, consumers will gain the ability to shop around for the best prices for medical services, which would drive prices down, according to the president.
Also included in the America First plan is the lowering of drug prices. In his presentation, Trump spoke several times about lowering prescription drug costs by taking on Big Pharma. The president claims that his plan will allow the approval of more generic drugs that will save consumers money and the United States will begin importing pharmaceuticals from Canada. He also mentioned the favored nations clause, which may lower drug costs to the best price, regardless of location. Details of the clause's practicality and reliability are still being debated.
Offering Better Care
Trump's America First Healthcare Plan's third and final pillar is better care for American patients. To provide American patients with better care, President Trump claims that his plan will ensure insurance companies must cover those with pre-existing conditions, who are currently covered under the Affordable Care Act and will ensure that veterans are well-taken care of through improved VA facilities and care.
Again, experts continue to debate the efficacy and legality of the order; however, it is important to educate yourself and your clients on the potential changes that healthcare may undergo in the coming years as election day rapidly approaches.
Health Insurance Questions?
We hope this information on the America First Healthcare Plan is helpful. 
Empower Brokerage wants to help you understand the insurance coverage you need and how to save money getting it. Stay on top of your health and give us a call at (844) 410-1320
Get affordable health insurance quotes by clicking here.
See our other websites: