How to Stay Focused When You Work from Home
Whether it's your cute animal friend, Netflix, or the ease of access to food we all get side-tracked when we work from home. Don't let these common issues get in the way of you and your work. After all, you're not getting paid to watch Netflix.
Many people are worried about keeping focused and disciplined while working from home, and it truly can be a challenge. Here are a few tips to help you stay laser-focused on your work, and what's most important to you.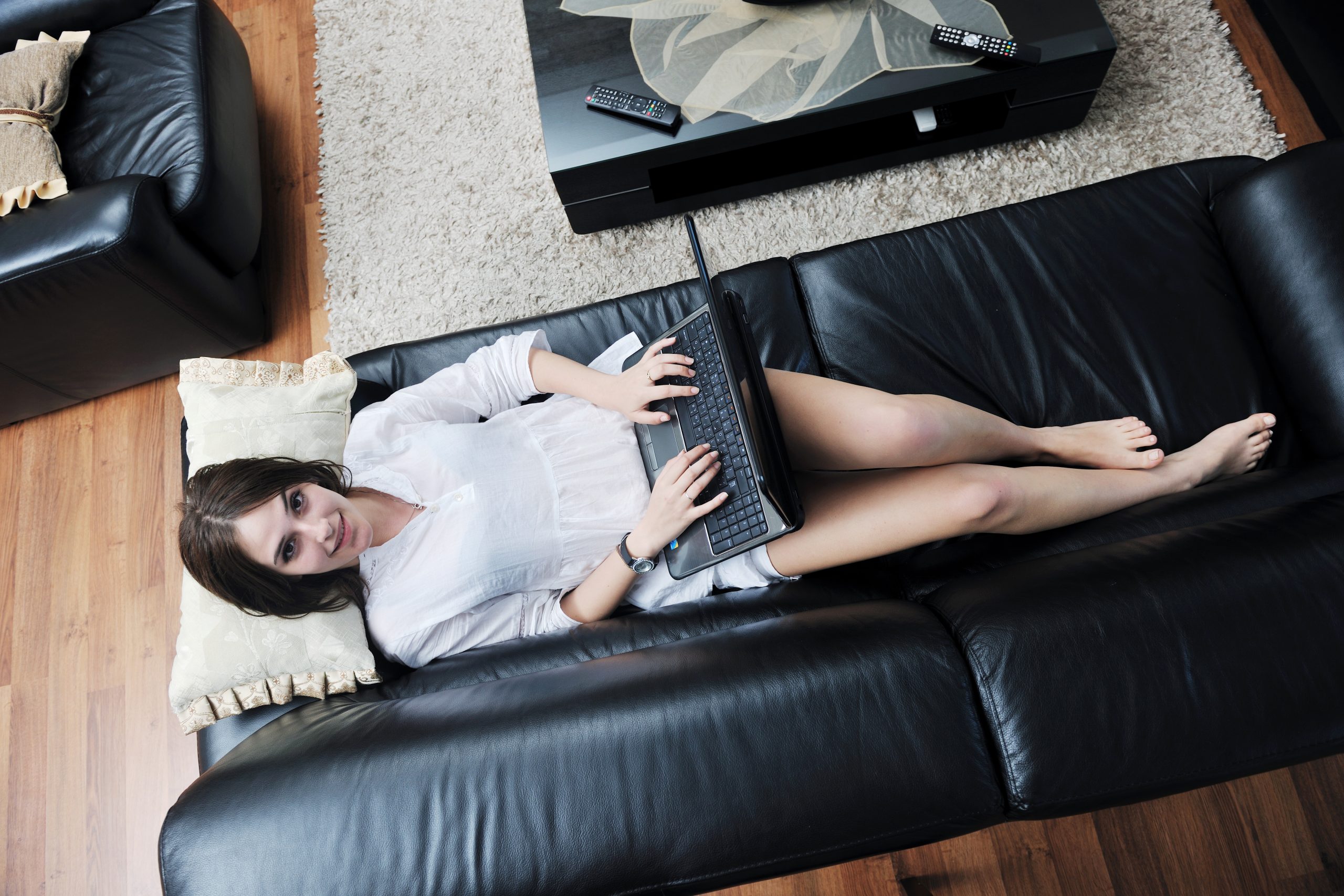 Have a Dedicated Workspace – This means you can't slum it on the couch right in front of that 65′ OLED TV. You don't want Netflix to be calling your name all day.
Stay off Social Media – Unless your job revolves around social media, there is no reason for you to be scrolling through Facebook, Instagram, TikTok or Snapchat.
Dress for Success – DO NOT, yes I said DO NOT wear your pajamas. For starters, you don't know when your boss is going to video call you to check out how your work is going. That would look unprofessional and make you look bad. Secondly, when you force yourself to dress in work clothes it helps put you in work mode.
Set Boundaries – Don't let yourself go in the kitchen for anything more than lunch. Maybe a snack and to get drinks. Don't let yourself sit on your couch unless you're on your lunch break. Ultimately setting boundaries can really help with motivation and staying focused on your work.
Create a Schedule – Schedules help keep you on task and help encourage a task-oriented mindset. Give yourself specific goals and a specific amount of time for each project. Otherwise, you could end up spending an entire day writing a blog post, or whatever it is you do.
Take a Gym Break – Spend your lunch hour in the gym, or outside walking. Exercising can increase productivity, it also tends to help get you in a better mood. So if you are having a bad day, go lift some weights or run.
While these are only suggestions they could seriously improve your work ethic at home, some of these could even improve your work ethic at the office.
Since insurance is oftentimes overwhelmingly confusing. We want to shed light on this industry by answering YOUR questions so submit a comment below!
Get affordable health insurance quotes by clicking here.