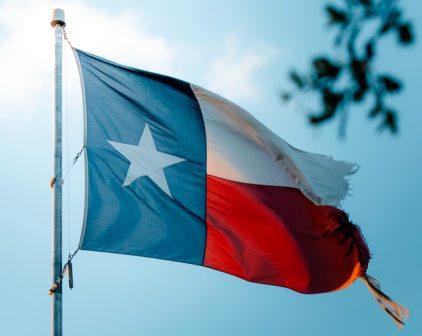 On October 23, 2018, Baylor Scott and White's Scott and White Health Plan (SWHP) announced their acquisition of FirstCare Health Plans. The two merged shortly after, on January 1, 2019, with hopes of helping Texans receive better quality care from a wider network of providers. The two organizations are currently in the process of transitioning their services into one to provide a broader range of care and improved 2021 Texas Marketplace plans to consumers in north, central, east, and west Texas.
An Expanded Network
President and CEO of SWHP Jeff Ingrum explained that "for more than 35 years, Scott and White Health Plan has served Central Texas and surrounding communities. Uniting our health plans will allow us to ensure the long-term viability for both, continuing our histories of Texans serving Texans."
Together, SWHP and FirstCare's plans cover nearly 400,000 members across Texas. In previous years, SWHP has not offered individual or family plans in the Health Insurance Marketplace. The company's procurement of FirstCare will allow them to offer Affordable Care Act approved individual and family plans in the Marketplace, starting in the upcoming open enrollment period. Consumers can apply for 2021 plans between October 15 and December 7 of this year.
Available Marketplace Plans
Plans available may closely mirror FirstCare's existing Bronze, Silver, and Gold level plans. Bronze plans remain as FirstCare's most affordable plan, with lower premium rates overall. These plans have higher copay rates and are best for those in good health. Silver plans have slightly higher premium rates and slightly lower copay rates. Gold plans hold the highest monthly premiums, but also include the lowest copay rates offered by the organization. There will likely be several plans available at each level, though plans may not be finalized until November 1.
Moving Forward
"Both our teams bring incredible expertise and passion to the work we do every day," Ingrum continued. "We are excited to learn from each other and grow together over the coming months to increase access to the services Texans need."
"We are confident this is in the best interest of our members, providers, agents, and employees," added President and CEO of FirstCare Health Plans Darnell Dent, regarding the acquisition. "I am proud of FirstCare's legacy of excellence, compassion, and high-quality service to our communities in North, West, and Central Texas. We are looking forward to advancing that legacy."
As of now, SWHP predicts no short-term changes to in-network provider lists, premium rates, or plan coverage due to the acquisition. As the company's long-term plans change, clients can find documentation of changes that may affect them on both the SWHP and FirstCare websites.
Insurance Questions?
Empower wants to help you get the best insurance for your needs and the most for your money. We want to help you stay on top of your health.
Give us a call at (844) 410-1320.
Get affordable health insurance quotes by clicking here.
See our other websites:
EmpowerLifeInsurance.com
EmpowerMedicareSupplement.com
EmpowerMedicareAdvantage.com