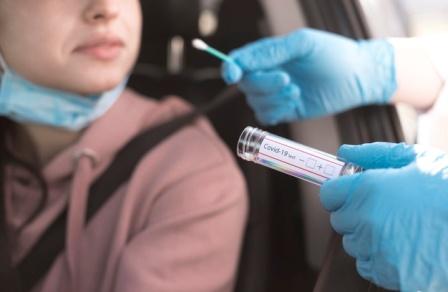 The U.S. Department of Health and Human Services (HHS) recently released all state, territory, and locality COVID-19 testing plans for July through December to the general public. These plans outline all goals and procedures for COVID+ testing per state and provide a framework to build on moving forward into the last part of the year. All state plans are available on the HHS website.
State Testing Plans
Teams chosen by each state's governor have been working alongside HHS and Federal Emergency Management Agency (FEMA) experts since early April to release the plans. Teams submitted their proposed May-June plans on May 30 and their July-December plans on July 10. HHS plans to place the responsibility of managing testing programs directly on state governments, though the programs are federally supported.
Each plan includes details on reaching vulnerable populations, a list of all laboratories and testing facilities and their testing capacities, and strategies to test a minimum of 2% of the population each month while increasing that percentage by fall 2020. Target numbers and goals vary by state, but each region must ensure that they can provide adequate SARS-CoV-2 testing, including surveillance for asymptomatic patients and contact tracing methods.
An Urgent Need for Testing
Recent surges in coronavirus cases have put a strain on testing efforts, as tests are in high demand and low supply. Hospitals need faster, more effective testing methods to identify infected individuals and quarantine them in an efficient and timely manner. The HHS estimates that the national demand for testing is millions above the current level of tests being processed.
This has resulted in price increases and longer wait times between getting tested and receiving results. The Federal Government began distributing low supply testing materials to individual states in May, yet the number of individuals needing to be tested is growing at a rate faster than materials can be procured. By enacting these testing plans, America may start to see improvement in the number of those affected by the coronavirus.
Reopening the Nation
These state testing plans will aid the efforts of the White House's Guidelines for Opening Up America Again initiative, a three-phased action plan intended to help states reopen their economies, allow people to go back to work, and to protect lives. Each of the three phases reintegrates business into everyday life. Throughout the process, individuals are still strongly encouraged to maintain good hygiene, practice social distancing, use face coverings, and avoid groups of 10 or more people who are unable to maintain a safe social distance.
Across the country, organizations have put funding towards coronavirus research. In May, the Centers for Disease Control and Prevention (CDC) awarded $10.25 billion to states, territories, and localities to aid in implementing these testing plans. In late July, the National Institutes of Health (NIH) invested $248.7 million in new technologies that would address and remedy COVID+ related testing challenges after investing $1.5 billion in the Rapid Acceleration of Diagnostics (RADx) initiative this past April.
Health Insurance Questions?
If you are experiencing symptoms of coronavirus such as fever, cough shortness of breath, or any other symptom defined by the CDC  consult with your doctor.
Stay on top of your health insurance by CALLING US at (844) 410-1320
Get affordable health insurance quotes by clicking here.
See our other websites: