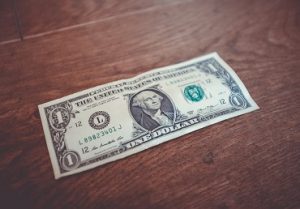 States have cut Medicaid programs during the pandemic, as millions of people who recently lost their job are trying to sign up. Unless they receive federal aid, state officials believe they will have to cut patients and payments to health providers. States have cut Medicaid programs in previous economic crises and reduced payments to hospitals as well as doctors to balance the blows. The gutting of programs can be worse due to the expansion of programs in recent years.
How Impactful will Medicaid Cuts Be?
States have cut Medicaid programs before and some believe it's going to be "the '09 recession on steroids," said Matt Salo, head of the National Association of Medicaid Directors. "It's going to hit hard, and it's going to hit fast." With Medicaid providing insurance to around 70 million people while holding one of the largest budgets in most states it's not a surprise this is one of the first places to aim for cuts. The federal government covers 60% of the program cost.
States Receiving Medicaid Cuts
With budgets under attack due to the current Pandemic, governors are turning towards congress for help to rescue what they have. In order to help tighten budgets, they are asking lawmakers to provide a bigger boost to Medicaid payments. With states needing more money in order to stay afloat, while the need for Medicaid receiving heightened demand, states are faced with working with less money while trying to provide for more people. Ohio Gov.Mike DeWine stated on Tuesday that his states Medicaid program is receiving a $210 million cut." The cruel nature of the economic downturn is that at a time when you need a social safety net is also the time when government revenues shrink,". Other states such as Colorado received a $229 million cut in Medicaid spending, while Georgia Gov.Brian Kemp told all state agencies to prepare for a 14% reduction across the board. Alaska Gov. Mike Dunleavy, cut state Medicaid spending $31 million just last month!
How will the state's cuts in Medicaid affect the influx of those applying to get onto Medicaid? Stay tuned as we give you updates throughout the week of Medicaid changes and cuts!
Insurance Questions?
Empower wants to help you get the best insurance for your needs and the most for your money. We want to help you stay on top of your health.
CALL US at (844) 410-1320
Get affordable health insurance quotes by clicking here.
See our other websites:
EmpowerLifeInsurance.com
EmpowerMedicareSupplement.com
EmpowerMedicareAdvantage.com