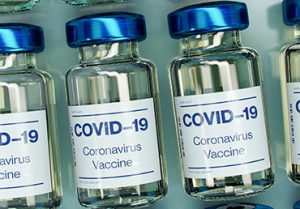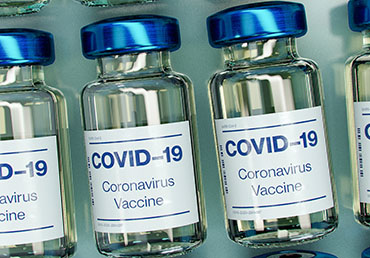 The City of Dallas launched its first of multiple COVID-19 vaccination sites at Dallas' Fair Park this week, where nearly 1,800 people got vaccinated. The city's goal is to exceed that number each day going forward.
The mega-site situated on the hallowed grounds of Fair Park did not open without hiccups. County residents must register online at dallascounty.org to reserve a spot, and the process has been cumbersome as some do not receive a confirmation despite signing up multiple times. Other logistical issues, such as the long walk from the parking lot to the Tower Building where the vaccine is administered and long lines outside in cold temperatures, are being worked through to provide a better experience.
Rather than have small clinics distribute most of the vaccinations, Texas chose to have large spaces streamline immunizations. The 28 major vaccination hubs throughout the state will have 158,825 doses of the vaccine, and 38,300 doses will go to other providers in the state. With these numbers, it is clear Texas wants to utilize large hubs as their principal source of vaccinating the public. To find a vaccination provider in your area visit the TEXAS VACCINE AVAILABILITY MAP
At present, anyone in phase 1A and 1B of the vaccination process is eligible to go to the hub in their respective counties to receive the vaccination. According to the Texas Health Department website, all Phase 1A and 1B individuals are eligible to receive a vaccine at these hubs, regardless of where they reside.
Phase 1A: Front-line healthcare workers and residents at long-term care facilities
Phase 1B: People over 65 or with a chronic medical condition that puts them at increased risk for severe illness from COVID‑19
It will take two doses approximately three weeks apart for the vaccine to be effective. The Texas health department urges people not to show up to the site without checking if they are accepted first. "Find out first if walk-ups are accepted," the health department advises on its website. The Fair park hub is available only by appointment to people who have registered online. Click here to register. dallascounty.org/covid-19/covid-19-vaccination
By centralizing the doses, Texas is making a concerted effort to ensure the vaccination process is as easy as possible on its citizens. For more information regarding COVID-19 vaccine hubs and other places to get vaccinated, visit the Texas Department of Health website.
Health Insurance Questions?
We hope this information on COVID-19 Vaccination sites is helpful. 
Empower Brokerage wants to help you understand the insurance coverage you need and how to save money getting it. Stay on top of your health and give us a call at (844) 410-1320
Get affordable health insurance quotes by clicking here.
See our other websites: