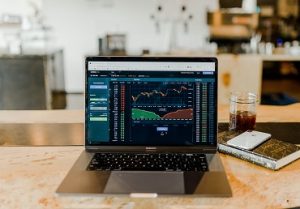 Total enrollments through the ACA Exchange is up slightly according to an Early 2020 Effectuated Enrollment Report released by Centers for Medicare and Medicaid Services. 10.7 million Americans on the ACA Exchange paid premiums as of March 15 – an increase of a little over 100,000 from 10.6 million the same time last year. The data includes both state and federally run insurance exchanges.
Enrollment For The ACA Exchange Is Up
"The report confirmed that for the third year in a row, enrollment has remained steady and the number of consumers who paid for coverage in February 2020 increased compared to February 2019," the agency said in a release. In addition, the average premium cost for ACA enrollees decreased to $576.16 – a 3% reduction from the average 2019 premium cost of  $594.17. CMS reports that 86% of the exchange population received an advance premium tax credit (APTC), lowering the cost of health insurance about 1 percent from the same period in 2019. What is causing the increase in enrollment for ACA plans?
Exchange Coverage Becoming More Attractive
The ACA Exchange is becoming more attractive to insurers who might have walked away a few years ago due to financial losses. Even carriers such as United Healthcare have announced expanding its ACA presence. "The average monthly amount of [advance premium tax credit] per enrollee receiving APTC fell by approximately four percent from February 2019 to $491.53," the agency added.
At the beginning of the pandemic in March, the 12 state-run Exchanges reopened enrollment prompting 263,000 additional people to sign up for coverage. Though CMS has not reopened enrollment for Healthcare.gov, an SEP (special enrollment period) remains available for people who recently lost employer-sponsored insurance. Whether its people opting for the Exchange due to losing job-based insurance or wanting a plan with more coverage, it is unclear how COVID-19 has affected exchanges.
If you need help with your insurance coverage contact our agents today and see what options are best for you!
Health Insurance Questions?
Stay on top of your health insurance by CALLING US at (844) 410-1320
Get affordable health insurance quotes by clicking here.
See our other websites: