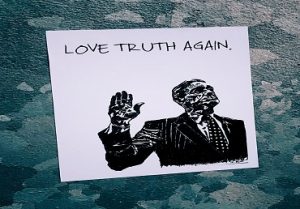 With the rise in the news about COVID-19, it's important to separate the truth from the myths. Most states have issued social distancing orders to help limit the spread of the virus as much as they can. Those whose jobs are not considered essential have also been sent home to work or have been laid off simply to help cut down risk. Some believe these restrictions are too harsh, while others believe it's for the best. Are these laws as beneficial as we have been told? Today we do our best job to educate you on Truth and Myths of COVID-19.
What's the Truth?
The number of stay at home orders has been issued across 38 states and certain areas and boundaries across the remaining 12. Stay-at-home, shelter-in-place, and social distancing orders have come down nationwide. These orders give you very little wiggle room and have explicit Dos and Don'ts.
What you can do is:
Go to the grocery store or pharmacy.
Go to medical appointments after checking with healthcare provider.
Go to restaurants for take-out or drive-thru.
Care for a family member or friend.
Go outside.
What you can not do under these orders:
Don't go to work unless you're apart of essential services.
Don't visit friends and family if there is no urgent need.
Don't get closer than six feet away from others when you go out.
Don't gather in groups.
Don't visit loved ones in the hospital due.
Do These Rules Help?
Are these orders really helping limit COVID cases? The truth is by limiting the ability of public gatherings for those who are more susceptible to either catching the virus or who might be carrying it, we are able to slow down the spread rate. Think about the things you touch throughout the day. Nine out of ten times someone else is touching it too, i.e. railings, doors, faucets, and more. Since COVID -19 is spread through discharges of the body (sneeze, cough, mucus, etc) limiting the ability for it to spread through temporary quarantines can help.
Myths… A lot of Them
Although there is truth in the protective actions taken by the government, there is also a lot of myth being spread. For instance, exposing yourself to the sun or temperatures higher than 25°C does not prevent the virus. Coronavirus does not mean you have it for life if you develop it. Although it is a disease of the lungs, being able to hold your breath for long periods is not a way to self-diagnosis yourself. You might hear this one all over, but drinking alcohol does not prevent you from contracting the virus.
Avoid fake news and trust your local government. We all want to make sure people are safe during this time so that we can beat COVID-19. For more myths on the subject visit the WHO Myth busters COVID-19 page.
Insurance Questions?
Empower wants to help you get the best insurance for your needs and the most for your money. We want to help you stay on top of your health.
CALL US at (844) 410-1320
Get affordable health insurance quotes by clicking here.
See our other websites:
EmpowerLifeInsurance.com
EmpowerMedicareSupplement.com
EmpowerMedicareAdvantage.com