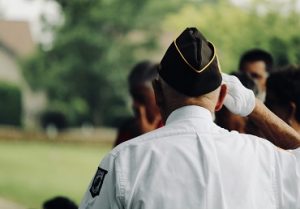 A new expansion act, introduced by US Reps. Susie Lee (D-NV) and Jim Banks (R-IN), aims to give the VA Secretary more authority to enter into new partnerships and expand existing deals that support connected health access for veterans. The bill is called The VA Telehealth Expansion Act and will create a grant program that will facilitate partnerships while giving special emphasis to programs that help veterans in rural and underserved parts of the country.
The VA Telehealth Expansion Act
The VA Telehealth Expansion Act was brought to light, in part, due to the current COVID-19 outbreak. "We cannot let this pandemic compromise health care services for our veterans and servicemembers," Lee said in a press release. "Because of COVID-19, telehealth video visits at VA have increased by over 1,000 percent between March and June of this year. Even though VA has expanded their telehealth capacity, many veterans still have limited access to telehealth services. There's clearly no time for excuses. It's our responsibility to adapt to the changes thrown our way."
Up In Telehealth Usage
Since the beginning of the COVID-19 virus, the VA has seen an uptick in telehealth and mHealth usage in their current VA Video Connect platform which is only 3 years old. MHealth reported that the use of telehealth access by veterans was used more than 120,000 times in a single week during the height of the pandemic. The increase over usual traffic was estimated to be over 1,000% over the usual traffic recorded on the VA Video Connect mHealth app. These numbers from 2018 to 2019 have jumped by 17%, which is understandable due to the large number of veterans living in remote locations, as well as dealing with transportation or mobility issues.
Current Money Used to Expand Telehealth
The bill will bring to light current barriers being faced by veterans in accessing telehealth, which is expected to be completed within 18 months of the passage of the bill. Another report will be due within four months after that including recommendations for action on how to remove the barriers. With the CARES Act approved in March, the $2 billion dollars set aside was used to help veterans acquire laptops and phones among other things. "The past few months have shown how an unexpected crisis can complicate the VA's mission," Banks said in the press release. "Our bill is common-sense, bipartisan, and improves the VA's ability to provide veterans with high-quality care no matter the circumstance."
Health Insurance Questions?
Stay on top of your health insurance by CALLING US at (844) 410-1320
Get affordable health insurance quotes by clicking here.
See our other websites: