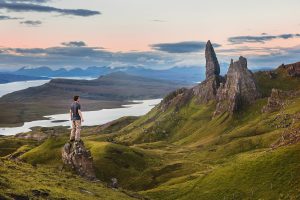 According to The Week, there was great health advice to carry into the new year. There were also plenty of things to try and avoid to maintain the upkeep of your body. From playing soccer to running more, and eating high fiber foods to avoiding certain drugs, foods, and even habits that should die. Today we will look at some of the best advice given and see how you can benefit in 2020 from following some of these suggestions.
Take The Advice and Avoid
The tips shared in the article don't all suggest doing certain things. Some suggest avoiding bad habits like taking too much Aspirin. This can significantly raise the chance of bad bleeds in your gut or skull. Although taking the blood-thinning drug can prevent heart attacks and strokes, British scientists found that the drug taken daily can raise your chances of significant bleeding by 43%. A French study found that eating ultra-processed foods like chicken nuggets, potato chips and ready to eat meals was linked to a 14% higher chance of early death. A big trend that has been going on over the last two years is vaping. the smoking cessation has been studied by Pennsylvania scientists noting the damage it can do to blood vessels as well as clogging blood flow.
Best Advice to Try From 2019
Thought about having kids recently? According to a study of 55,000 Europeans, concluded that parents were happier when they got older if they had children. The catch is, this happens once they have moved out.
For those who love to take those mid-day naps, it turns out you are 48% less likely to suffer a heart attack, stroke, or heart failure than those who never snoozed in the daytime.
Like mushrooms on your pizza? In a study of Chinese men and women those who ate one or two 5-ounce portions of mushrooms a week had a 43% lower risk of developing cognitive impairment.
Looking for a New Year's Resolution? Try running at least once a week which can significantly cut your risk of premature death.
What do you think about the list? Any tips or advice for starting the New Year off right? Comment below and help fellow readers perfect their health!
We Can Help
Empower Brokerage wants to help you understand what coverage you need and how to save money from getting it. We want to help you stay on top of your health. CALL US at (844) 410-1320
Get affordable health insurance quotes by clicking here.
See our other websites: