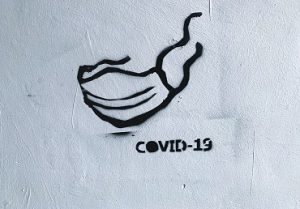 According to an announcement on Wednesday, the U.S. has reached a deal worth $1.95 billion with Pfizer and BioNTech, a German biotech company, for an initial order of over 100 million doses of their coronavirus vaccine. The U.S. government also can acquire up to an additional 500 million doses. The best part about the vaccine is that it is free with the U.S. government's commitment to free access for COVID-19 vaccines.
Statment from Pfizer
"We've been committed to making the impossible possible by working tirelessly to develop and produce in record time a safe and effective vaccine to help bring an end to this global health crisis," said Dr. Albert Bourla, Chairman and CEO, Pfizer. "We made the early decision to begin clinical work and large-scale manufacturing at our own risk to ensure that product would be available immediately if our clinical trials prove successful and an Emergency Use Authorization is granted. We are honored to be a part of this effort to provide Americans access to protection from this deadly virus."
100 Million Vaccine Doses
"Expanding Operation Warp Speed's diverse portfolio by adding a vaccine from Pfizer and BioNTech increases the odds that we will have a safe, effective vaccine as soon as the end of this year," said HHS Secretary Alex Azar. "Depending on success in clinical trials, today's agreement will enable the delivery of approximately 100 million doses of this vaccine to the American people."
Final Trials
The vaccine being produced will begin final stage testing in three phases by the end of the month. It is one of the dozen companies currently working on vaccines that have had positive results. If the ongoing studies are successful, Pfizer and BioNTech expect to be ready to seek Emergency Use Authorization or some form of regulatory approval as early as October 2020.
What do you think about this groundbreaking development in a Coronavirus vaccine? Leave your comment below and let us know what you think!
Health Insurance Questions?
We hope this information on Novavax Getting $1.6 Billion to Expedite a COVID vaccine is helpful. If you are experiencing symptoms of coronavirus such as fever, cough shortness of breath, or any other symptom defined by the CDC  consult with your doctor.
Stay on top of your health insurance by CALLING US at (844) 410-1320
Get affordable health insurance quotes by clicking here.
See our other websites: