If you are feeling overwhelmed by all the press surrounding COVID-19, you're not alone. But there is some good news to report: contrary to what we are hearing, some people are testing NEGATIVE for the virus. Some states are only reporting positive COVID-19 tests, which provides a misleading ratio for the public. Dr. Eric Topol of the Scripps Research Translational Institute insists that states should be required to report all test results, positive or negative. While not every individual will be directly affected by this virus, it is important that we all take necessary precautions to keep ourselves and those around us healthy.
Are States Only Reporting Positive COVID-19 Tests?
Many states, however, do show all of their data, including the total number of people tested and the ones who have tested negative. The COVID Tracking Project was launched in order to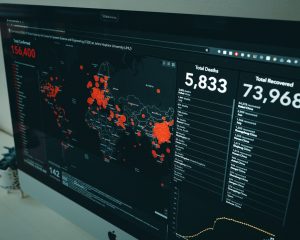 collect national testing information and share it with the public. These results do not account for private labs, and they are still missing bits of information not reported by the state labs. Ohio even confirmed they are only collecting positive test results. The Ohio Department of Health says they never require reporting on negative results for any infectious disease, but it may be considered down the road. In states that do report all of their findings, the rates vary greatly. Utah reported about 5% positive cases, while Florida reported nearly 10%. Charles Root is a lab consultant out of Chicago, he says that more complete reporting will help track transmission and timing.
On the Federal Side
While it remains unclear how federal authorities are handling the under-reporting, the White House task force did take steps to increase reporting throughout the nation. In a briefing this week, VP Mike Pence said, "all state laboratories, all hospital laboratories are now required by law to report the results of the coronavirus tests to the CDC." Dr. Topol insists the U.S. should have done a mass screening from the beginning and used those findings to determine what precautions we should be taking amid the outbreak. Further complicating matters, the criteria for testing people have changed in the past week. Many testing sites will not test anyone who does not show symptoms. While others are allowing people who believe they have come in contact with someone carrying the virus to get tested. The CDC claims that many people will have a mild case and recover quickly at home, and a test is not always mandatory because there is no treatment yet for this virus. They warn that everyone who can should remain in their homes and away from the public regardless of how healthy they are. It is at the state and local health department's discretion who qualifies to get tested for the virus. Former FDA commissioner Scott Gottlieb said the percentage of positive test results in the U.S. is higher than that of the U.K. and China. However, testing more people and accounting for negative results could alter this percentage significantly.
Insurance Questions?
Empower wants to help you get the best insurance for your needs and the most for your money. We want to help you stay on top of your health.
CALL US at (844) 410-1320
Get affordable health insurance quotes by clicking here.
See our other websites:
EmpowerLifeInsurance.com
EmpowerMedicareSupplement.com
EmpowerMedicareAdvantage.com