Vaping related lung damage resembles chemical burn
Vaping related lung damage resembles chemical burn according to Mayo Clinic experts in lung pathology. Researchers studied samples of lung tissue from 17 patients who had a history of vaping nicotine or marijuana products. All cases showed signs of acute lung injury, which resembled chemical burns, the report says.  The findings were published in The New England Journal of Medicine and involved samples from four women and thirteen men with an age range of 19 to 67 years old.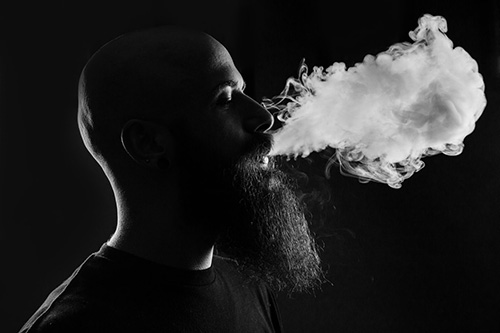 "All 17 of our cases show a pattern of injury in the lung that looks like a toxic chemical exposure, a toxic chemical fume exposure, or a chemical burn injury," said Dr. Brandon T. Larsen, a surgical pathologist at the Mayo Clinic in Scottsdale, Ariz. "To be honest, they look like the kind of change you would expect to see in an unfortunate worker in an industrial accident where a big barrel of toxic chemicals spills, and that person is exposed to toxic fumes and there is a chemical burn in the airways."
The Doctors describe "foamy macrophages and pneumocyte vacuolization were seen in all cases." Macrophages are specialized cells of the immune system that respond to an infection or accumulating damaged or dead cells. The foamy appearance is "characteristic of chemical injuries" said Larson.
Multistate Outbreak Linked To Vaping
This research comes during a multistate outbreak of vaping-related lung injuries. As of October 2019, more than 1,800 cases of lung illness are linked to vaping in the United States. Tragically, 37 deaths have been confirmed, according to the Centers for Disease Control and Prevention (CDC). "This cluster of illnesses represents an emerging clinical syndrome or syndromes. Additional work is needed to characterize the pathophysiology and to identify the definitive causes. " the report states.
The CDC has not yet identified one specific chemical, product, ingredient or substance that can be linked to every case. It is also unclear if some vaping devices may be defective. Although features of e-cigarette use responsible for the outbreak have not been identified, THC products are linked to most of the cases. Particularly THC products obtained off the street or from an informal source.
The CDC continues to work 24/7 to identify the cause of this outbreak. It is working closely with FDA, states, public health partners, and clinicians on this investigation by providing consultation and technical assistance to states on communication, health alerts, public outreach, and surveillance. At this time, CDC strongly recommends the public refrain from the use of all e-cigarette or vaping products.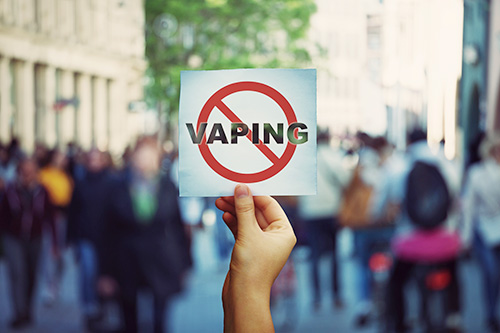 Insurance
Despite compelling evidence that the use of e-cigarettes, or vaping, is detrimental to our health, vaping is on the rise in the U.S., especially among young people. If people continue vaping, it is important to have health insurance as the CDC recommends to see a healthcare provider immediately if you develop symptoms like those reported in this outbreak. Empower Brokerage wants to help you understand what coverage you need and how to save money from getting it. We want to help you stay on top of your health. CALL US at (844) 410-1320
Get affordable health insurance quotes by clicking here.
See our other websites: