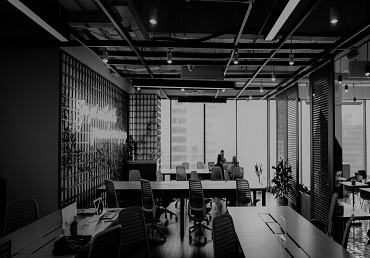 It looks like COVID-19 is pushing certain companies in the right direction according to a survey from Willis Towers Watson. Companies are enhancing their healthcare, bettering their wellbeing, and paid leave programs. The survey, conducted from April 20 – 23, found that nearly half of respondents (47%) are enhancing health care benefits, 45% are broadening wellbeing programs, and 33% plan to make changes to paid time off (PTO) or vacation programs. Though some companies have reduced costs through furloughs, pay cuts, and reductions in 401ks, others view it as a priority to preserve wellbeing plans.
Companies Enhancing Healthcare
Regina Ihrke, senior director and wellbeing leader, North America, Willis Towers Watson, has stated: "Although most employers anticipate a significant negative impact from COVID-19, many are taking steps to protect the health and wellbeing of their employees,". She went on to say "Employers are doing what they can to support their workers through this difficult time. The pandemic has led to high levels of employee anxiety and stress, so employers are making it easier for employees to get help across all aspects of the wellbeing spectrum." Companies are enhancing their healthcare, supporting physical and emotional health a top priority with around 64% believing COVID-19 will have a moderate to large impact on the wellbeing of employees. 77% of employers are offering expanded access to virtual mental health services and 60% offering new ways to take care of physical health through virtual workouts at home.
Employer Assistance With COVID-19 Cost
Employers have also prepared to offer assistance to employees when it comes to COVID-19 related costs. Whether its waiving telehealth cost, offering reimbursements for over the counter drugs cost or health reimbursement arrangements. 69% of those surveyed have offered assistance. 42% of employers have made or are planning to make PTO changes to enhance employee flexibility lessening the buildup of accrued days by year-end. By increasing carryover limits and allowing negative balances they hope to ensure that they can efficiently help their employees during this time.
Those Surveyed
A total of 816 employers participated in the COVID-19 Benefits Survey, which was conducted during the week of April 20, 2020. Respondents employ nearly 12 million workers.
Insurance Questions?
Empower wants to help you get the best insurance for your needs and the most for your money. We want to help you stay on top of your health.
CALL US at (844) 410-1320
Get affordable health insurance quotes by clicking here.
See our other websites:
EmpowerLifeInsurance.com
EmpowerMedicareSupplement.com
EmpowerMedicareAdvantage.com