Prepare for Retirement
Nearing retirement can be both fun and terrifying. I mean, haven't you been waiting for this day since you entered the workforce? While you should be looking forward to retirement, it is also a time to make sure your finances are in order and find out what you will and will not be receiving once you leave your full-time position. Even from an early age, we have learned how important it is to put money away for your retirement, as well as any future needs. But if your savings aren't as plentiful as you imagined, Social Security benefits can be very helpful. However, in order to live comfortably after retiring, and afford all the things you may need, there are a few things you must do to prepare for retirement; strive to accomplish these steps no later than five years prior to your retirement.
1. Track your Estimated Benefit Amount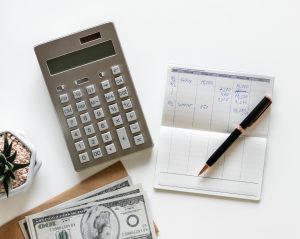 This can be done online, at any time before retirement, to see how much you are estimated to collect in benefits after retirement. To view your estimated benefits, create a mySocialSecurity account online. It is uncommon that people receive paper statements in the mail anymore, so unless you have requested that the Social Security Administration send you paper statements, the only way to view them is online. This account uses your real earnings to estimate the amount you can expect to claim at full retirement age. Your online account is also a great way to keep your information accurate and up to date, you can be sure to correct any changes while you are still employed so you don't have the hassle of trying to find out your real earnings by correcting information when you are about to retire.
2. Choose at What Age you will Begin Claiming
Did you know you do not have to claim benefits immediately upon retirement? You will actually receive more money the longer you wait to claim, this is why it is highly suggested that you plan for what age you will officially claim your benefits. You want to make sure you have more than enough in savings to get you through the first few years you don't wish to claim. If you are to claim before your full retirement age (FRA) – 67 for birthdays in 1960 or later; 66 for those born before 1960 – as early as age 62, you could lose up to 30% of your benefits. For this reason, it is important that you take plenty of time to consider at what age you will begin claiming benefits.
3. Claim with your Spouse
If you are married and both you and your spouse will receive benefits, you should prepare for retirement together and plan a time when you will both claim. It is suggested that the higher-earning spouse delay their benefits as long as possible (age 70 is safe). This will increase overall income, and if one spouse is to pass, the other can claim the entire benefit amount of the deceased's. You should be considering when each of you will claim and how much retirement income you are expecting.
Insurance Questions?
Empower wants to help you get the best insurance for your needs and the most for your money. We want to help you stay on top of your health.
CALL US at (844) 410-1320
Get affordable health insurance quotes by clicking here.
See our other websites:
EmpowerLifeInsurance.com
EmpowerMedicareSupplement.com
EmpowerMedicareAdvantage.com