Fostering is providing loving temporary shelter to a homeless dog while he/she remains available for adoption. Fostering is such a great option for shelter dogs because it helps them get acclimated a home environment. Being around people and other pets helps their socialization immensely, automatically making them more adoptable. Besides giving them up to their forever home, there are virtually no negatives to fostering.
Why Do Dogs Need Foster Homes?
Animal shelters don't have endless amounts of space. Even so, sometimes animals are coming in at a rate they can't maintain. But no dog (or cat) should be turned away for that reason.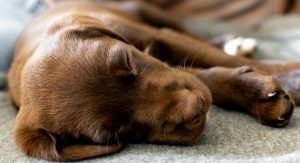 Shelters have outsourced to people who open their homes to displaced animals to keep them safe and happy. Often times, fosters will end up adopting the dogs they bring into their homes, these are lovingly called "foster failures." But if they aren't in a position to do so, fostering is a great idea. Most shelters provide food for the dog and cover the cost of vet bills and any extra care needs. The point of the foster home is to give the dog a safe and nurturing environment. Fosters are also needed for puppies that are still too young to be adopted, or if they are recovering from surgery. Shelters try to keep puppies from having to stay at the kennel so they get the required round-the-clock care. Also, dogs who have recently undergone surgery need to be closely monitored, so a foster is a safer environment for them. Lastly, the shelter may simply run out of room for dogs but would never turn them away. A foster home is a great way to keep pets from becoming shy and unadoptable.
Why Should YOU Foster?
The fostering process is very rewarding and can be a great way to teach people how to properly care for pets. Since the shelter covers almost all of the expenses, it's a great way to see how dogs need to be cared for and what that entails. Fosters also help animals get acquainted with a calmer, more nurturing lifestyle so they will be more comfortable with their forever family. Getting dogs out of the shelters, even temporarily, is beneficial to the shelter in order to properly maintain it and keep other homeless dogs off the streets. If you're interested in being a foster parent, look for a shelter near you and find out how you can help! Volunteering at your local shelter is also a free, helpful way to improve the well-being of homeless animals.
What to Know Before You Foster
The shelter only has so much information on each dog, often they are picked up on the street and there is no way to know their history. However, it's still a good idea to inquire about the dog's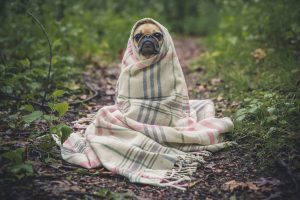 history in the off-chance that they do know. Also, ask the shelter employees about any health problems the dog may have so you know what kind of care he/she may need. You will certainly want to know if they are house-trained and how they do with being left alone while you go to work or run errands. Unfortunately, the shelter is not a good indicator of how a dog will act in a calmer environment. You will have to test those things upon bringing the dog home. There will be an adjustment period so you won't know how the dog behaves until both of you have gotten into a routine. You should also ask what the shelter provides, what you are expected to do for them, and how long they expect the foster period to be. As with bringing any new pet home, always expect the unexpected, but know you are doing the best thing for that innocent animal.
Got Insurance Questions?
Empower Brokerage wants to help you understand what coverage you need and how to save money at the same time. We want to help you stay on top of your health.
CALL US at (844) 410-1320
Get affordable health insurance quotes by clicking here.
See our other websites: