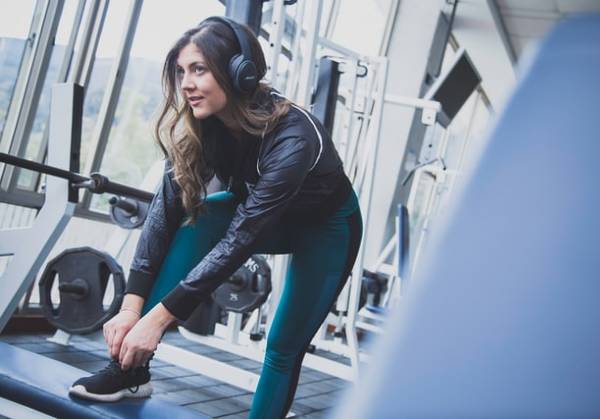 With the coronavirus pandemic still raging, many are looking for ways to improve their lives at home. After all, the majority of people now work and socialize from their homes, it only makes sense that they would seek new ways to workout at home, too! Sure, there are plenty of online videos to follow for a good workout, but some fitness enthusiasts are searching for something a little more unique.
A next generation of stylish, new home gyms is sweeping the nation, due to their innovative tech advancements and sleek designs. Though pricey – often starting at prices nearing $1,500 and requiring a subscription to access various workouts and classes – these high-tech pieces of workout equipment have skyrocketed in popularity throughout the course of the pandemic.
Here are three innovative new technologies that can help those looking for something more technological reach their physical peak!
Mirror
Mirror was designed to look sleek in the home while providing at-home fitness classes and personal training all at the touch of a button. When it is turned off, Mirror looks like a standing, full-length mirror. Its thin profile and stylish design make it ideal for anywhere in your home. Better yet, the Mirror is perfect for small spaces since it only takes up wall space and was designed for use without bulky weights or other machinery.
Tempo
Tempo is a more weight-intensive workout system that resembles a television on top of a small shelving unit. Inside the cupboard are plates of varying weights, a barbell, and two dumbbells so that users can adjust the difficulty of their training sessions based on personal ability and strength. Cameras and 3D sensors embedded in the device track users' movement and allows the machine to provide real-time feedback to prevent injury from improper form.
Tonal
Though it is the most expensive of the three, Tonal incorporates the sleek, wall-mounted design of the Mirror with the weight-training focus of the Tempo. The machine does not have free-standing weights but instead utilizes simulated weightlifting technology that can provide up to 200 lbs. of resistance. The device uses a full-body strength assessment to mark how much weight users can safely handle and adjusts automatically in real-time.
Health Insurance Questions?
We hope this information about the stylish new home gyms sweeping the nation is helpful. 
Empower Brokerage wants to help you understand the insurance coverage you need and how to save money getting it. Stay on top of your health and give us a call at (844) 410-1320
Get affordable health insurance quotes by clicking here.
See our other websites: