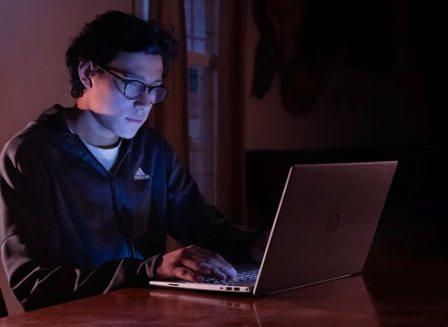 As patients remain concerned about the current COVID-19 pandemic, telehealth expands with many health care providers now offering services virtually. In 2020 alone, telehealth will grow by nearly 65 percent, according to an analysis by Frost & Sullivan. This rapid expansion continues to allow patients access to on-demand, cost-effective care from the comfort of their own homes.
The Rise of Telehealth
Telehealth is an alternative way for physicians to confer with other physicians and provide care for patients via phone calls, live chat, or video chat. Telehealth services have existed for years, but the recent increase in coronavirus cases provided the push many reluctant patients and providers needed to explore the concept. Earlier this summer, a surge of COVID-19 cases forced hospitals to postpone all non-emergency and elective care appointments.
Sarah Kier, Vice President of Patient Access for Physician Group Practices at Emory Healthcare, explained that "There was essentially a three-week period of time where, unless you were a critical case that had to see a provider in-person for some kind of physical exam, which was less than 10 percent of our appointments, telemedicine was your pathway to get into our system."
The Allure of Telehealth
Telehealth offers several benefits over face-to-face physician visits, including shorter wait times, flexible hours, and lower out-of-pocket costs. Inpatient facilities, like hospitals, can also utilize telehealth to visually monitor patients in real-time without diminishing the facility's supply of personal protective equipment. While patients can schedule same-day doctor's appointments, physicians can monitor many patients at once while maintaining proper social distancing to keep their clients safe.
"It has just been so remarkable how much our providers have leaned into this very quickly and how much our patients have grown to appreciate and then to rely on this channel of care," said Kier. "It really has been one of the most rapidly evolving landscapes I've ever seen in my almost 20 years of healthcare experience."
The Future of Telehealth
In a blog post from doctors.com, Vice President of Enterprise Solutions Andy Kennedy claims that 83% of telehealth users will continue to seek virtual medical services after the COVID-19 pandemic ends. Telehealth has grown as a vital service in recent months, especially for those with chronic illness or in at-risk populations.
During the coronavirus outbreak, older individuals and sufferers of chronic illnesses were urged to stay home to prevent possible infection. With telehealth services, these groups can get ongoing care without the stress of being in public.
It is estimated that one in four Americans suffers from more than one chronic illness that lasts longer than one year and requires continuing medical attention. This number increases to three out of four Americans when the senior population, age 65 and up, is considered. Telehealth may be the way forward for these at-risk groups, even after the coronavirus pandemic dies down.
Insurance Questions?
Empower wants to help you get the best insurance for your needs and the most for your money. We want to help you stay on top of your health.
Give us a call at (844) 410-1320.
Get affordable health insurance quotes by clicking here.
See our other websites:
EmpowerLifeInsurance.com
EmpowerMedicareSupplement.com
EmpowerMedicareAdvantage.com