Bringing home a new four-legged family member is always exciting. Now, however, the phrase "adopt, don't shop!" comes to mind. Getting a dog from a breeder is great when you have your heart set on a certain breed. But there are so many dogs that have been abandoned or abused by their owners that need homes too. There are many places to seek out a loving, adoptable dog. Shelters and rescues both have their own ways of going through the adoption process. Learn more about the differences between the two, and how the process works.
Adopt, Don't Shop: From a Shelter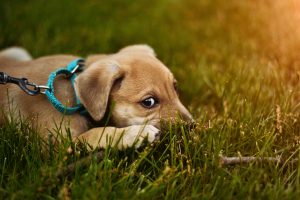 A shelter is a public building, oftentimes funded by the city or county. The maybe city animal control; or police or fire station shelters; maybe a dog warden, often referred to as "the pound." Private shelters would refer to themselves as humane society or SPCA. They're all separate organizations and are rarely connected. These shelters will have their own facilities and run during set operating hours. While they have a staff, they rely heavily on volunteers. Due to this, it's easier to come to the facility instead of looking for a dog on their website as they don't always have the chance to update it. The adoption process at a shelter typically goes as follows:
Meet the dog you have a real connection with in person.
Fill out an adoption form and provide a valid ID in order to be considered to adopt the dog.
A background check will normally follow, as well as contacting a landlord if necessary.
Once you have been accepted as the new dog parent, there may be an adoption fee to pay.
Finally, you will receive all the paperwork the shelter offers on the dog and be able to take him/her home!
Adopt, Don't Shop: From a Rescue
Rescues typically house their pets in foster homes, or a smaller private facility. These are normally run by volunteers because all money goes towards the animals. On their website, the rescue will have the steps for their adoption process. Some prefer an email before you apply, some don't, so carefully read their instructions. A response from a rescue may take a few days, so be patient. An example of how their adoption process might go is written below:
Find a pet on the rescue's website.
Send them an email letting them know you're interested. They will usually tell you to fill out their application next.
After you submit an app, someone from the rescue will call you to further discuss the dog.
Once you have met the pet and confirmed your love for him/her, a house visit normally follows. The rescue will set up a home check to ensure your potential pet is going to a safe environment.
Your new four-legged family member is brought to your home! Keep in mind, there is oftentimes an adoption fee, ranging anywhere from $100-$400.
Rescues and shelters do differ, but both have the well-being of stray and unwanted animals in mind. Be patient when going through the process of adoption, and make sure a new pet is what is best for your home. Love your new family member endlessly!
Got Insurance Questions?
Empower Brokerage wants to help you understand what coverage you need and how to save money at the same time. We want to help you stay on top of your health.
CALL US at (844) 410-1320
Get affordable health insurance quotes by clicking here.
See our other websites: