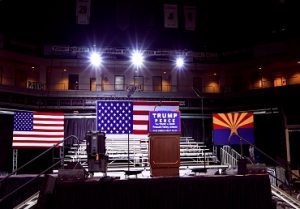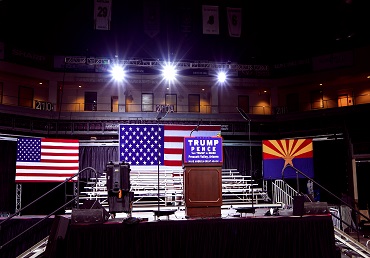 An announcement made by President Trump on Friday spoke of four new policies that will be aimed at lowering current prescription drug prices under Medicare. Through linking current drug prices to rates paid in other countries as well as allowing Americans to buy medication imported from Canada, the policies will give more competition to current drug companies making price cuts easier.
Drug Prices Being Lowered
The new policies are expected to come through executive orders as the President aims to fix current healthcare issues. The new policy will require federally-qualified health centers to pass discounts they receive on insulin and EpiPens directly to their patients. In addition, the president announced a drug rebate rule that removes legal shields for reimbursements paid by drugmakers to middlemen and insurers. The rule applies to Medicare Part D plans. It is believed that the policy will reverse the practice of Pharmacy Benefit Managers (PBM) passing a portion of savings back to the health plan itself while pocketing the rest for profit. According to the Trump Administration, the new executive orders have the potential to reduce drug costs to seniors by as much as $30 billion per year.
Imported Drugs
As far as the importation of certain drugs from Canada, the executive order instructs Health and Human Services (HHS) to allow individuals to import lower-cost drugs from abroad. "Today's announcement outlines the pathways the Administration intends to explore to allow safe importation of certain prescription drugs to lower prices and reduce out of pocket costs for American patients," Health and Human Services Secretary Alex Azar said in a statement about the plan. "This is the next important step in the Administration's work to end foreign freeloading and put American patients first."
Insulin Discounts
The discounting of insulin was also one of the President's executive orders. Healthcare providers must sell insulin injectable epinephrine at greatly reduced prices to patients who have no health insurance or scant coverage. With more than 30 million Americans having diabetes, the price for a life-saving drug has tripled over the past two decades compared to countries like Canada where the same medication under a different name is $30.
Most Favored Nation Rule
Finally, the rule called Most Favored Nation requires Medicare to tie its prices to those paid by other countries. That means that drug prices will have to match the lowest prices paid among foreign governments. The rule won't go into effect until late August to give drugmakers a chance to make an alternate solution.
Insurance Questions?
Empower wants to help you get the best insurance for your needs and the most for your money. We want to help you stay on top of your health.
CALL US at (844) 410-1320
Get affordable health insurance quotes by clicking here.
See our other websites:
EmpowerLifeInsurance.com
EmpowerMedicareSupplement.com
EmpowerMedicareAdvantage.com