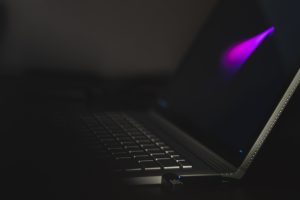 Microsoft Healthcare
From Amazon to Walmart, big names have continued to make grounds on entering the healthcare business. With our current health insurance problems, many of these big names have set out to find a solution to the ever-rising cost of healthcare. It looks like this situation has caught the attention of tech company Microsoft, who announced multiple new health care related initiatives and solutions last year. This work they had previously started has taken a big leap forward by officially announcing Microsoft Healthcare. With the announcement, the company has added two health leaders to help coordinate the group. What are Microsoft's expectations for healthcare? Today, we will take a closer look at Microsoft Healthcare and how its entry into the market could be successful.
Microsoft R&D
Last year Microsoft released Healthcare NExT. NExT was a partnership between Microsoft's AI and Research organization and players in the healthcare industry. Working in collaboration with the University of Pittsburgh Medical Center, Microsoft was to build tech solutions for the needs of everyday healthcare problems. With the results from the Healthcare NExT's research, Microsoft has decided to integrate Microsoft Healthcare with NExT to further its ambitions.
The group has hired Jim Weinstein, the former CEO of New Hampshire's Dartmouth–Hitchcock Medical Center. Weinstein will serve as the VP of the venture, heading innovation and health equity. Microsoft Healthcare has also hired Joshua Mandel, the former Google Life Sciences IT ecosystems lead. While Weinstein will function as the VP, Mandel's role in Microsoft Healthcare is Chief Architect. He's tasked with creating the groundwork for an open cloud architecture to unlock the value of the health ecosystem.
Ultimately, the cloud will allow patients access to health data more easily, alleviating the burden of finding records.
Al Peter Lee is Optimistic
AI Peter Lee, head of Microsoft Healthcare NExT, believes that together the effort can help solve everyday problems. "We are taking concrete steps with an initial 'blueprint' intended to standardize the process for the compliant, privacy-preserving movement of a patient's personal health information to the cloud and the automated tracking of its exposure to machine learning and data science, for example, to support an external audit," stated Lee. We can expect updates in the future, but as of now, it seems Microsoft Healthcare is ready to roll. With the company already having advanced in tech and with the data collected from NExT, we can expect Microsoft to succeed.
---
Get affordable health insurance quotes by clicking here.
Since insurance is oftentimes overwhelmingly confusing, we want to shed light on this industry by answering YOUR questions.