At-home testing companies recently announced they will be launching "direct-to-consumer test kits" for the coronavirus. Unfortunately, it is easy for these companies to thrive on the public's growing fear of the virus. These kits are advertised as a way for consumers to take the matter into their own hands and safely test from home, rather than visiting a doctor's office where they become more vulnerable to the germ. They claim the tests can be sent to the companies' partner labs and tested with prompt, accurate results. However, at-home tests likely do not have all the resources needed to test for the virus. The FDA warns everyone to beware of at-home COVID-19 tests.
Proceed with Caution
With prices ranging from $130 to $180, there is still a possibility of not even handling the test correctly and then having questions that cannot be answered by these companies. The inaccuracy of results is simply a given. The Food and Drug Administration has advised that they have "not authorized any test that is available to purchase for testing yourself at home for COVID-19." This announcement persuaded some companies to temporarily cease sales. Many of these companies are legitimate and have maintained successful businesses, others have not and it is too early to declare medical testing is ready for an at-home kit. Until the FDA announces a reputable kit, it is hard for consumers to know which companies to trust. The best way to know if a test is a scam is if it offers immediate results.
"Home Remedies"
Different social media accounts urged followers to consume a "Miracle Mineral Solution" that would actually have been much more harmful than helpful. With the main ingredient being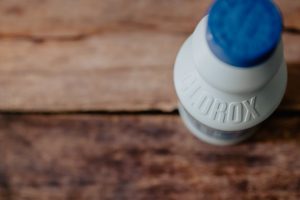 bleach, it can do a lot of damage to your body. Arthur Caplan of NYU School of Medicine insists, "there is nothing homeopathic or nutritional that can help you with the virus." Further, with a certain fish tank cleaner containing the same ingredient found in chloroquine, it is important to know that this cleaner can be fatal if ingested. The FDA is urging everyone to avoid any sort of chloroquine "unless it has been prescribed for you by your health care provider and obtained from legitimate sources." The Department of Justice made it clear that Attorney General William Barr would be investigating and prosecuting coronavirus-related scammers. They will feed off of the public's current vulnerable state so it is crucial that we pay attention to the experts instead. It is important to remember that when a treatment or vaccine becomes available, the FDA will make it known to the general public so we can rid ourselves of this virus as quickly as possible.
Stop the Spread of the Coronavirus!
As always, stay in your homes as much as possible. Wash your hands and disinfect surfaces in your home and cars regularly. If you are still going to the office each day, sanitize your hands regularly throughout your shift and keep your workspace clean. If you feel sick, do NOT go to work, for your sake as well as those around you. Maintain a safe distance from people in public at all times, but most importantly: maintain your health! Reach out to your doctor by phone before going into a clinic or hospital.
Insurance Questions?
Empower wants to help you get the best insurance for your needs and the most for your money. We want to help you stay on top of your health.
CALL US at (844) 410-1320
Get affordable health insurance quotes by clicking here.
See our other websites:
EmpowerLifeInsurance.com
EmpowerMedicareSupplement.com
EmpowerMedicareAdvantage.com