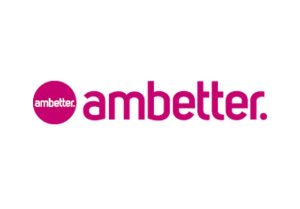 Ambetter, the under 65 health insurance branch of Medicare and Medicaid provider Superior Healthplans, is doubling the counties they cover in Texas for the upcoming 2021 Open Enrollment Period. Since 2014, Ambetter has extended its Texas coverage from just 11 counties to 138 counties in 2021. This expansion will allow Ambetter to help more Texans receive quality care at an affordable price.
Newly Covered Counties
Currently, Ambetter offers coverage in these counties: Bandera, Bastrop, Bell, Bexar, Blanco, Brazoria, Brazos, Brooks, Burleson, Burnet, Caldwell, Cameron, Collin, Comal, Concho, Dallas, Denton, El Paso, Fayette, Fort Bend, Gillespie, Grimes, Harris, Hays, Hidalgo, Hunt, Kendall, Kerr, Lee, Llano, Madison, Mason, McCulloch, McLennan, Medina, Menard, Montgomery, Nueces, Parker, Potter, Randall, Rockwall, Starr, Tarrant, Travis, Webb, Willacy, and Williamson.
For the 2021 enrollment period, the company is expanding to include these countries, as well: Aransas, Armstrong, Atascosa, Austin, Bosque, Brewster, Brown, Calhoun, Camp, Carson, Castro, Chambers, Cherokee, Coleman, Collingsworth, Comanche, Cooke, Dallam, Deaf Smith, Delta, DeWitt, Donley, Edwards, Ellis, Falls, Fisher, Freestone, Frio, Galveston, Goliad, Gonzales, Grayson, Gregg, Guadalupe, Hamilton, Hardin, Hartley, Henderson, Hill, Hood, Houston, Irion, Jack, Jackson, Jefferson, Johnson, Kimble, Kinney, Lampasas, Lavaca, Leon, Liberty, Limestone, Matagorda, Milam, Mills, Mitchell, Montague, Nacogdoches, Navarro, Oldham, Orange, Palo Pinto, Panola, Parmer, Rains, Real, Refugio, Robertson, Rusk, San Jacinto, San Saba, Schleicher, Scurry, Sherman, Smith, Somervell, Stonewall, Sutton, Trinity, Tyler, Val Verde, Van Zandt, Victoria, Waller, Wharton, Wheeler, Wise, Wood, and Zapata.
Ambetter's Available Plans
Ambetter offers three lines of individual health plans, all of which are ACA compliant. Consumers can either purchase these plans from the Marketplace or directly from Ambetter's website, but only those buying through the Marketplace are eligible for the Health Coverage Tax Credit.
Available plans fall into three categories: bronze, silver, and gold plans. Bronze plans have the lowest monthly premium but carry higher deductibles and copay amounts than the other two options. Silver plans are more balanced and are recommended by the carrier. Gold plans have the highest premium but may save a customer more money if they need to stay in the hospital or see specialists regularly.
According to the Ambetter website, "Ambetter exists to improve the health of its beneficiaries through focused, compassionate and coordinated care," Superior Healthplan, and therefore Ambetter, are part of Centene Corporation, a multinational Fortune 500 company that specializes in Managed Care and specialty health solutions.
Ambetter My Health Pays Program
Texas is also one of the states included in Ambetter's My Health Pays Program, a wellness incentive program that pays customers up to $500 for partaking in healthy activities like eating well and exercising. To learn more about the My Health Pays Program, check out our news story that highlights some of the ways to make money by eating right, moving more, saving smart, and living well.
Health Insurance Questions?
We hope this information on Ambetter's Texas Expansion is helpful. 
Empower Brokerage wants to help you understand the insurance coverage you need and how to save money getting it. Stay on top of your health and give us a call at (844) 410-1320
Get affordable health insurance quotes by clicking here.
See our other websites: