ESA vs. therapy dogs
Many of us benefit from having a pet waiting for us after a long day at work. Still, others rely on the love and affection a 4-legged companion has to offer. But lately, animals, namely dogs, have become a kind of prescription to improve mental health. But did you know there are two kinds of working dogs? Emotional support animals (ESA) and therapy dogs. Both are beneficial to one's mental health, but there are a few differences between ESA vs therapy dogs.
Emotional Support
The American Kennel Club says, "Emotional support animals can help ease mental health symptoms of depression and anxiety." An ESA is simply used for keeping anxiety levels down and improve one's quality of life. These animals can only be recommended by a mental health professional. Further, there must be a substantial reason for the patient needing the ESA. Unfortunately, this is easy to take advantage of because ESAs do not require formal training to perform certain tasks. However, they still receive housing and travel rights that regular pets do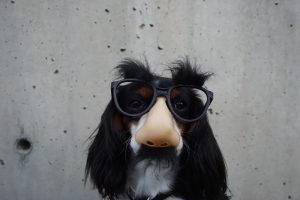 not. This makes renting easier on many people because landlords and property management companies cannot discriminate against these animals. Further, landlords can no longer exempt certain dogs due to size and/or breed. Nor can they be charged a pet deposit or fee when renting.
Requirements: While almost any house pet can qualify as an emotional support animal, there are still important requirements. Any ESA should be trained in basic commands, well-behaved, and safe around people and other animals. In order to qualify, one must have an ESA letter from a licensed medical professional. The ESA certification will explain how the patient's mental state impacts their well-being. This will also detail why the emotional support animal is important to the person's treatment.
Restrictions: Unless a store or restaurant allows animals, even an ESA is not permitted in that establishment. Businesses do have the right to deny emotional support animals in their establishment. Further, they may not be allowed in hotels that are not pet-friendly. If someone feels they need to have their ESA at their place of employment, they must take that up with management. Keep in mind, your employer is not required to accept an ESA in the workplace.
Therapy Dogs
Therapy dogs typically accompany their owners to nursing homes, hospitals, and schools to assist with volunteer efforts. They may also assist in physical and occupational therapy tasks, i.e.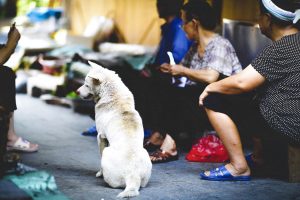 hand-eye coordination, fine motor skills, etc. Therapy dogs differ from common house pets because of their calm and easygoing temperaments. Any breed can qualify so long as they are calm and well-behaved with exceptional social skills. With their extensive training, therapy dogs are able to provide psychological as well as physiological help to many patients. They may visit children with special needs or learning disabilities to lift their spirits and confidence. Similarly, therapy dogs may even work side-by-side with psychotherapy clinicians.
Requirements
Unlike an ESA, therapy dogs receive specialized training and must pass difficult obedience and temperament tests. Also, the owner must become certified as a volunteer handler, which requires passing a background test. The pet must be at least one year of age and with the same owner for at least 6 months, with updated shot records. Experts suggest considering certain criteria to determine if a dog is therapy dog material:
Friendly and cooperative with strangers and dogs (all breeds and sizes)
A calm demeanor and ability to listen to commands
Reacts well to crowded spaces
Enjoys interacting with strangers
Exhibits good behavior even without a handler nearby
Comfortable with changes to his/her surroundings
Similarly, a volunteer handler should have the following characteristics:
Enjoy interacting with different kinds of people
Comfortable in potentially stressful environments
Time and energy to devote to proper training
Ability to maintain the dog's appearance for therapy visits
Restrictions
While there are no breed restrictions on therapy dogs, the rules are not the same as those pertaining to ESAs. Owners must receive permission before bringing a therapy dog into an establishment. Further, they are not permitted in hospitals or clinics without permission. These dogs don't have the same flying and housing privileges that emotional support dogs too. It is possible to gain certain rights for them, but these are all on a case-by-case basis.
Got Insurance Questions?
Empower wants to help you get the best insurance for your needs and the most for your money. We want to help you stay on top of your health.
CALL US at (844) 410-1320
Get affordable health insurance quotes by clicking here.
See our other websites: