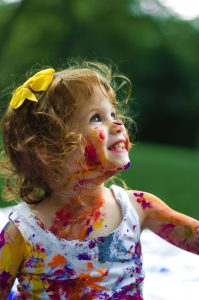 Since federal funding for the CHIP program ceased on September 30, supporters have been trying to find solution's to reauthorize funding. The Children's Health Insurance Program gives the families that earn too much money to qualify for Medicaid a low-cost child health coverage option. In America, approximately 9 million children are enrolled in the CHIP program who might possibly lose their health coverage in 2018. Since its introduction, CHIP has reduced the uninsured rate among kids to 5% from 14% since its initial start.
Funding Issue for CHIP
This week families in America have begun to receive letters of the discontinuation of CHIP. Some states still have money in the budget but its burning fast. We do not know if Congress will do something to refund the program. The CHIP program covers Inpatient and outpatient hospital services. In addition, they cover physician's services, surgical and medical services, laboratory and x-ray services, and many more. With disagreements over offsets, it's unlikely that Congress will pass re-authorization before the end of 2017. If funding is not extended soon, all states are in jeopardy of using up all federal CHIP funds.
Bi-Partisan Problem?
With such bipartisan support, some might wonder why the program is in jeopardy. With drama happening down in Washington this year, Congress has not yet agreed on a plan to renew the program. At $14 billion, Congress may provide some short-term spending to support states until they run out of money. Lawmakers have to work out multiple key issues still. The length of the re-authorization and whether to continue matching federal funds that were first included in the ACA. Thirty-one states would exhaust their funds by March 2018, with some as soon as December, according to the Medicaid and CHIP Payment and Access Commission. John Hickenlooper, governor of Colorado is one of many to press Congress to reinstate CHIP  funding before it dries up.
We don't know what exactly what will happen, but this is a bipartisan problem. Stay tuned for any updates on the Children's Health Insurance Program status.
---
 Since insurance is often times overwhelmingly confusing, we want to shed light on this industry by answering YOUR questions.  So if you have any questions or concerns, comment below and your question may be the topic of our next video!