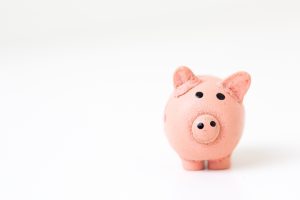 If you're like me, the money spent on your healthcare might be costing you a lot of money. On average, individual coverage costs $391 per month. For a family, plans average $1021 per month. With such high health care costs, I bet if you could figure out a way to lower the cost of your plan you would. Don't look any further because today I'll be giving you a few tips that can significantly lower health insurance costs.
Subsidies
First off, it is very important to check in with your local agent to see if you can receive subsidies. Your household income must be between 100% and 400% of the federal poverty level to qualify for a premium tax credits. These tax credits can lower your insurance costs. There are plenty of different subsidized coverage options available for those in need. Your household income must be below 138% of the federal poverty level to qualify for Medicaid.
PPO or HMO
When deciding on an HMO or PPO, it's important to remember that PPOs cost about 1/3 more than an HMO. This price difference is due to a number of providers in a PPO's network. A PPO plan allows you more flexibility for finding doctors and hospitals and have fewer restrictions on seeing non-network providers. An HMO gives you access to certain doctors and hospitals within its network, but that's it. If you want a cheaper health plan and you don't have a preference on a doctor, talk to your agent about an HMO.
Higher Deductible
Choosing a plan with a higher deductible can also play a factor on how much money you pay per month for your plan. A deductible is an amount a person pays for health care before their insurance company picks up the rest of the bill. Usually, people do an 80/20 deductible, but if you choose to accept a plan with a higher rate, it could save you money. If a higher deductible is something you're interested in, try to make that apparent to your insurance agent next time you talk. This can significantly lower insurance costs on a monthly basis.
Health Savings Account
Now, this is a really cool plan called a Health Savings Account (HSA). A health savings account takes a high deductible health insurance and a tax-favored savings account and combines them. This savings account can then be accessed to help pay the deductible. Each year, you decide how much to contribute to your HSA account, and any money left over can be used. It is important to remember that insurance premiums cannot be paid for with an HSA fund. Contact a local agent if you would like more information on a HSA.
---
Since insurance is often times overwhelmingly confusing, we want to shed light on this industry by answering YOUR questions.  So if you have any questions or concerns, comment below and your question may be the topic of our next video!
Get affordable health insurance quotes by clicking here.
For immediate assistance, call us toll-free at (844) 410-1320!