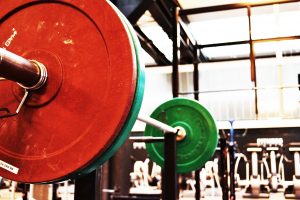 Exercise for Seniors: How to Keep Your Body Healthy as You Age
As we age, it's important to take care of your body. In order to preserve your muscle tone, protect your brain, and keep you moving forward, it's important to incorporate the right exercise into your daily/weekly routine. With old age, there are certain exercise practices that if done consistently can thwart the effects of aging. Today, we will take a look at various types of exercise for seniors and discover why they help keep our aging body at bay.
Exercise & Cardio
As we age, it is important for us to focus on two areas of exercise, aerobic activities and strength workouts. Regular exercising as a senior helps heal your body at a faster rate and delays or prevents diseases like diabetes, cancer, and strokes. Studies have found that regular exercise for seniors can help them be in control of their independence from increased mobility. Activities like walking, running, and yoga are some of the best things you can do for your body to help reverse heart damage from aging. Some exercises for seniors that increase your mobility include climbing stairs, bicycling, swimming, gardening, or even a walking with your dog.
Strength & Balance
It is also important to build up your strength as you age to make sure your muscles are preserved. This does not have to limit you to just weights. In fact, some elders take up tai chi for strength training. There are certain exercises for seniors that build strength – one of them being squats. Incline push-ups if possible is a good way to build arm strength. From rows, lunges, curls, or even sit-ups, you are strengthening your muscles as you work out with or without the weight. You should also work on exercises that improve your balance, which is very important, due to the fact that the leading cause of injuries in seniors happen when they fall.
Endurance & Flexibility
Building up your endurance improves your heart health, lowers your blood pressure and helps maintain your metabolism. By working on your endurance, you will be able to continue moving without feeling the struggles of your age. Your flexibility provides you more freedom of movement which will come in handy if you ever get stiff. There are plenty of ways to incorporate workouts that focus on your flexibility as simple as doing the twist.
We hope these tips can help you and a loved one stay active throughout your later years in life!
---
Get affordable health insurance quotes by clicking here.
Or call us directly at 1-888-446-9157
Since insurance is oftentimes overwhelmingly confusing, we want to shed light on this industry by answering YOUR questions.  If you have any questions, comment below and your question may be the topic of our next post!