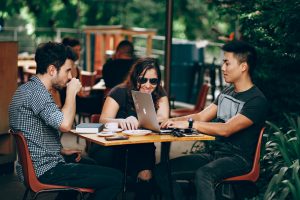 Millennials born between 1980 and 1994, make up the highest percentage of the U.S. population/labor force. They are the moving factor of growth in the U.S. economy consumer, worker, and business owner wise. Though they continue to lead the pack, according to a BCBS study, data shows generational health patterns could hamper the future prosperity of millennials. If the trend continues Millenial's health could not only be affected but could also lead to economic instability.
Using Blue Cross Blue Shield Health Index data allows the ability to analyze the overall health of the country. The company is able to take a broader forward-looking view of these impacts relative to previous studies. Observing results, BCBS was able to find major implications on our healthcare cost and economic activity.
Health on Decline Compared to Previous Generations
Health decline in Millennials is faster than any previous generation as they get older. This trend includes both physical and behavioral conditions whether that be hypertension, high cholesterol, or depression and hyperactivity. Without the intercession of the current risk, millennial mortality rate could be on a verge of surpassing Gen X by more than 40% at the same age.
Increase of Treatment Cost
Since the decline of health is faster than the previous generation the demand for treatment will come at a higher cost in the years to come. This number is projected to be 33% higher than Gen X experiencing similar problems at the same age.
Study Predicts Decline of Economic Growth
If the health state of millennials continues while being a high percentage of contributors to the economy, implications could cause higher unemployment and slower income growth. At the worse possible projections, lower levels of health could cost more than $4,500 a year in per-capita income. The impacts would cost the economic structure to not only struggle but possibly put growth at a standstill.
With current findings, addressing the decline in health among the new generation should be a priority. If not, these findings could become a reality with even more consequences. For more on the study and results please visit https://www.bcbs.com/the-health-of-america/reports/how-millennials-current-and-future-health-could-affect-our-economy. What do you think about these findings? Comment below and tell us your reaction to the study's prediction.
Healthcare Questions?
We want to shed light on this industry by answering your questions. Call us directly at (844)-410-1320