The travel industry has taken a negative turn due to COVID-19, and many travelers found out the hard way that they were not only risking their health but their money too. However, even without the current pandemic, travelers need to make sure they are reading the fine print on their travel insurance policies. Most plans offer some amount of healthcare coverage in case of emergency. But policies vary by company and may even have conditions about how they handle illness caused by a pandemic.
Travel Insurance Coverage
Squaremouth spokesperson Kasara Barto advises that "most travel insurance plans contain exclusions for known or 'foreseen events'." Some locations have known risks associated with them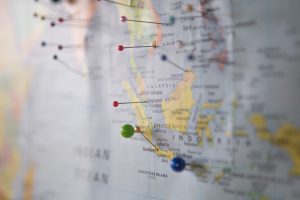 and probably aren't covered, such as steep mountain climbing. As luck would have it, many insurance companies do not include pandemics in their travel insurance coverage. Therefore, anyone who was traveling at the time of the outbreak and got sick likely was not covered by the medical insurance they purchased for their trip. Because policy documentation can be vague, it could be unclear to some travelers what is covered and what isn't. Worse yet, some policies do not state whether or not they cover pandemics, and what are considered Now that the pandemic has wreaked such havoc, an outbreak is something that travelers will want covered in the future. Anyone who purchased travel insurance after the March 11, earlier in some places, outbreak declaration need to make sure their travel insurance coverage includes COVID-19. Have a professional look over your policy to make sure nothing is excluded that could potentially cost you a lot out of pocket.
High Travel Risks
Those at the most risk are foreign travelers visiting the United States, as the cost of health care is the highest of any country. Travelers entering the U.S. may not anticipate these expenses as most countries will treat foreigners are little to no cost. Foreign embassies have now taken it upon themselves to help their citizens to understand the insurance policies they use to travel or for living in the States. Some insurers in the U.S. and other countries have ceased sales altogether due to the risks associated with coronavirus. While others are choosing to expand their benefits and be more flexible for travelers who wish to cancel their policies (and vacations) due to the outbreak. This is a completely new situation for all insurance companies and many are still figuring out how to handle it without losing business. While people should continue to hold off on major travel, it is still of the utmost importance that everyone is covered while traveling in case of an emergency.
Insurance Questions?
Empower wants to help you get the best insurance for your needs and the most for your money. We want to help you stay on top of your health.
CALL US at (844) 410-1320
Get affordable health insurance quotes by clicking here.
See our other websites:
EmpowerLifeInsurance.com
EmpowerMedicareSupplement.com
EmpowerMedicareAdvantage.com