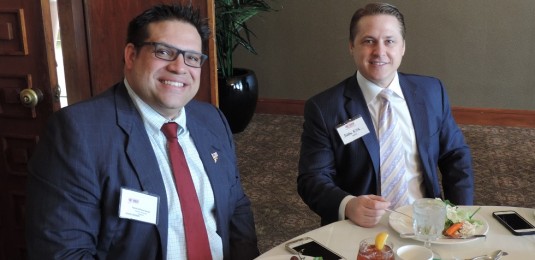 Insurance is confusing whether it's the jargon that comes with it, understanding coverage, or the different types of plans offered. Because of how confusing insurance can be, many people are reluctant to buy it, fearing they'll make the wrong choice. These types of problems can be less difficult when using a personal agent. A personal agent can help navigate through all of the confusing information presented in plans, but an agent can't give you the best plan unless the communication is there. Today, I would like to go over some of the questions and topics you will want to bring up when you're with your health insurance agent in order to get the health plan that's right for you.
Whats important to you?
The first question you should ask your agent or ask yourself is what is most important to you. Is price important to you? What about the amount of coverage you have? Maybe benefits of a plan is what you really like. Do you have a doctor you've been visiting for years and want to keep him? Whatever it might be it's important to go into a meeting with your health insurance agent knowing the most important quality of the health plan you're looking for.
What is the expected monthly premium?
The next important question you might want to ask your agent is the monthly premium price for each plan presented. Your monthly premium is how much you spend per month on your insurance. Based on your decision of the premium, you could either end up with a cheaper monthly payment that has higher doctor visit costs or a higher monthly premium with lower doctor visit costs. It's important to make sure this is one of the first questions asked.
What is your deductible and maximum out-of-pocket cost?
The out-of-pocket maximum is the most you can expect to pay before your health expenses are covered in full by your insurance plan. This max out-of-pocket cost links directly to your deductible – the fixed amount you have to pay before your insurance company starts contributing. Depending on how frequent you visit the doctor and average cost of your visits, it's important to look at the best choice for your personal life.
Do you qualify for a subsidy or additional benefits?
Don't forget to ask about subsidies. If eligible, a subsidy will assist with the cost of your health plan. Having a subsidy can save you a significant amount of money. Since all ACA plans must cover the 10 essential benefits, you have an idea of what each plan covers. Plans still have extra benefits so don't stop researching past the basics. Lastly, plans change every year. If you have a plan already, it's important to ask your health insurance agent what might have changed. Staying up to date on your plan allows you to change plans if a better option is available during OEP.
---
Since insurance is often times overwhelmingly confusing, we want to shed light on this industry by answering YOUR questions.  So if you have any questions or concerns, comment below and your question may be the topic of our next video!
Get affordable health insurance quotes by clicking here.
For immediate assistance, call us toll-free at (844) 410-1320