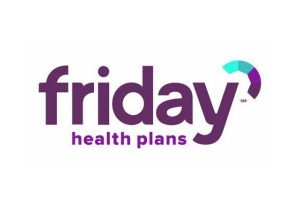 Colorado-based health insurance company Friday Health Plans recently was approved to sell marketplace plans in Nevada, New Mexico, and across seven counties in Texas. In these areas, Friday Health's ACA approved individual health policies will be available in the upcoming 2021 Open Enrollment Period, which spans from November 1 to December 15 of this year.
The company will offer an array of plans for 2021; some of which include $0 primary care and mental health visits, $0 virtual doctor visits, and $0 generic prescription drugs.
"Friday is built specifically for people who don't get their insurance from their employer, and that group is growing as the employment landscape shifts," Friday Health Plans CEO Sal Gentile said in the company's press release regarding the expansion. "We believe comprehensive health includes the body and brain, which is why we offer plans with unlimited $0 primary care visits and mental health counseling – in-person and online. That is more critical than ever with what we're going through with COVID-19."
Friday specializes in the individual and small-business group insurance market. They offer four main types of individual plans: catastrophic, bronze, silver, and gold plans. They also offer three group health plans: bronze, silver, and gold plans. Each of Friday's plans covers the Affordable Care Act's ten essential benefits.
Friday Health Plans was started in 2015 by two veterans of the health care technology industry. CEO Sal Gentile and President David Pinkert met while working for healthcare administration tech company TriZetto in the early-to-mid 2000s. Gentile also served as the CEO of software corporation HealthX for several years, and Pinkert worked in product development for Oxford Health Plans, before their meeting. The company is aimed towards simplifying health insurance to make it less intimidating and stressful for its consumers. Friday Health Plans is headquartered in Denver, CO.
Health Insurance Questions?
We hope this information on Friday Health Plans is helpful. 
Empower Brokerage wants to help you understand the insurance coverage you need and how to save money getting it. Stay on top of your health and give us a call at (844) 410-1320
Get affordable health insurance quotes by clicking here.
See our other websites: