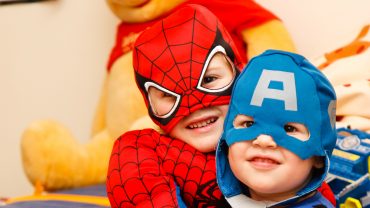 Cigna is giving back to the community. It was announced last week that they will be teaming up with Feeding Children Everywhere. A grant of $1 million will be used to expand their partnership across the country.  This grant is part of Cigna's Healthier Kids For Our Future initiative, which Cigna plans to donate $25 million globally. The funding will be used to team up with schools and community groups to reduce food insecurity challenges. In part with being a name of recognition in healthcare, Cigna wants to help build a healthier future for the next generation. Healthier Kids For Our Future will work with local school districts to understand the needs of their community, provide charitable partners with the tools to fulfill those needs and mobilize Cigna's 74,000 employees to deliver better results together.
Cigna Partners With Feeding Children Everywhere
The plan for the partnership with Feeding Children Everywhere is to provide underserved families nationwide with a box of groceries for no cost. The groceries will contain meal kits, grocery items, snack foods as well as fresh produce. Crisis counselors will be provided full-cart gift cards to help assist families that might need it most. Cigna will continue to partner with different programs across the nation to different non-profit organizations that aim to reduce food insecurity.
Why A Balanced Diet Is Important
Eating a well-balanced diet provides many health benefits. The correct nutrients can help the growth, development, and repair of the body. Diets consisting of good nutrition can provide the energy needed to keep you going throughout the day. A diet rich in fruits, vegetables, whole grains, and low-fat dairy can help your heart health. A diet full of calcium provides stronger teeth and bones. Nutrition will continue to work to present your body with the correct needs in order to shine. Without a proper diet, your body can eventually shut down or even work at a lower level than what is required.
Want to join the movement? If you represent a school or youth organization, and the children in your care could benefit from better nutrition or resources, reach out here.
Since insurance is oftentimes overwhelmingly confusing, we want to shed light on this industry by answering YOUR questions.  If you have any questions or concerns, comment below and your question may be the topic of our next video!
Get affordable health insurance quotes by clicking here.
For immediate assistance, call us toll-free at (844) 410-1320!