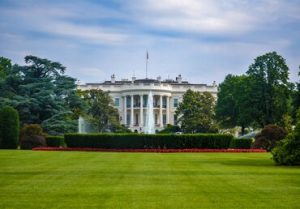 President-elect Joe Biden unveils his COVID-19 task force on Monday in preparations for his incoming administration in January. The task force comprises numerous health and science experts, including multiple men and women who served in a similar capacity under former President Barack Obama.
Attacking and defeating COVID-19 is a priority for the Biden administration. Thus, the assembly of a task force will arm him with the information necessary to make the most conscious decisions in which direction the United States will move in.
In a statement on Monday, Biden said, "Dealing with the coronavirus pandemic is one of the most important battles our administration will face, and I will be informed by science and by experts. The advisory board will help shape my approach to managing the surge in reported infections; ensuring vaccines are safe, effective, and distributed efficiently, equitably, and free; and protecting at-risk populations."
The task force's three co-chairs are David Kessler, a former Food and Drugs Administration commissioner, Vivek Murthy, a former United States surgeon general, Marcella Nunez-Smith, a Yale physician and medical researcher. In total, the task force has 13 members with two health advisers who will consult the task force but not serve once the Biden administration is in power.
President-elect Biden and his team will take on the task of slowing or ending the pandemic that hit American shores nine months ago and returning a sense of normalcy to the country. With the news of Pfizer and BioNTech's vaccine yielding a 90 percent success rate during trials, it could be out and distributed to the masses when Biden assumes office in January.
While there is no exact date when the vaccine will be available, Pfizer expects to complete their testing around the third week of November. Barring everything is approved and ready to go, distribution is set to begin shortly after.
For more information on how the Biden administration plans on handling the COVID-19 pandemic, check out their administration's transition website for the latest.
We hope this information on Biden unveils his COVID-19 Task Force is helpful. 
Empower Brokerage wants to help you understand the insurance coverage you need and how to save money getting it. Stay on top of your health and give us a call at (844) 410-1320
Get affordable health insurance quotes by clicking here.
See our other websites: