The Best Places to Vacation: Great vacation ideas for the next season
Thinking of taking a break from your routine? Are you unable to pick a perfect place for your vacation? Here are some things you can consider before deciding. To begin with, it depends on where, when, and how much money you are planning to spend.
Let us divide your vacation plans into some categories for the best places to vacation:
Domestic
The United States has a lot of beautiful states to visit. Depending on the weather and your travel partner, you can pick a perfect location for your trip.
Summers
If you are planning a trip in summer, I would suggest you pick a place somewhere north. For example, Colorado, Smoky Mountains, New York, California, or any place with lower temperatures. This will help you enjoy your trip and not make you tired merely by walking around.
Spring or Fall
Spring would be the best time to plan a beach trip. Especially, if you have not been to Florida and are looking forward to taking that trip, spring or fall would be a good time. Furthermore, you can explore more in the south in Spring where you won't be dying in the heat.
Winter
Skiing cross country in Vermont, Yellow Stone National Park, Big Sky, Finger lakes, Ice climbing in Colorado are some of the interesting ideas for a nice and chilly trip.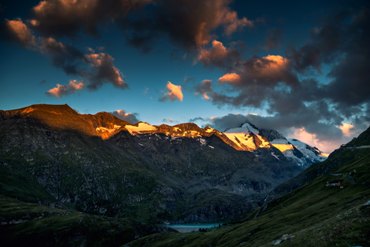 International
If you are planning to finally take your first trip abroad or if you want to check off another country from your travel list, here are some suggestions.
If you are planning to travel in Winter, you would want to go to places which are not super cold. Dubai, Abu Dhabi, or middle east sounds like a great option for winter trips during Christmas. Egypt or Turkey is indeed very beautiful for tourism.
Furthermore, if you are planning a trip in Summers, I would choose a location in the northern hemisphere. Canada could be a great way to make your trip quick and cheap comparatively. You can definitely check off backpacking through Europe in summers.
Trips in Spring? The southern part of America sounds tempting. Cuba, the Bahamas, or Cancun could be great getaways. A nice beach and a couple of relaxing days with your partner or family could be your getaway.
If you are looking for something with big cities plus a beach and traditional culture, Southeast Asia could make a great trip. Singapore-Malaysia-Thailand. You can also check off Bali from your list.
Interested in some wildlife and amazing beaches? Africa could be a place for you. Take a trip to South Africa and Madagascar. You would want to visit the nearby islands like Seychelles, Comoros, and Mayotte.
Are you looking for a honeymoon destination? You want to go to a nice beach with great weather. Mauritius could be a perfect honeymoon destination for you. You know what is another great honeymoon destination? Santorini, Greece! It is one of the Cyclades islands with lovely whitewashed towns of Fira and Oia. Thereafter, taking a trip to Athens from there for a day or two would be a perfect plan and I bet your partner would love it.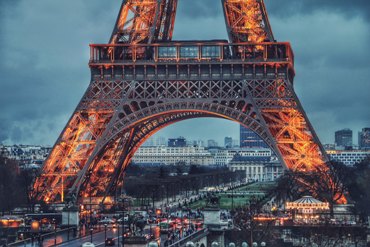 Checking off your Europe trip?
If you are thinking about taking a Europe trip, here is what I would recommend. A cute belt of Netherlands – Belgium – France is a must-visit. If you could go from Amsterdam to Brussels to Paris and then to Nice, you can slip to Italy from there. From here, you want to keep a couple of days for Italy for sure. Florence along with the leaning tower of Pisa to Rome and Vatican City and to Venice. Moving ahead, you want to take a day off at the Swiss Alps in nature. Mount Titlis is a nice ropeway to snow-covered mountains where you could rent a place with a view of the alps to spend a beautiful weekend. Germany – Austria – Hungary – Czech Republic could be your next belt. Munich is a great place to chill and do some water activities.
Furthermore, Vienna, Prague, and Budapest are some of the very beautiful cities in Europe which you need to tick off. Additionally, Denmark – Norway – Sweden is another completely different part of Europe. Northern Europe is the most beautiful in my opinion. If you are going anytime from October to March, you can also catch the Northern Lights. However, last, but never least, you do not want to miss Greece. Going to Santorini and Athens is a must on your trip. Also, adding Spain on there if you got time would not be a bad idea either. You can take off and make a stop in the UK before ending your trip. Moreover, London is a beautiful city and some other things around it are worth visiting.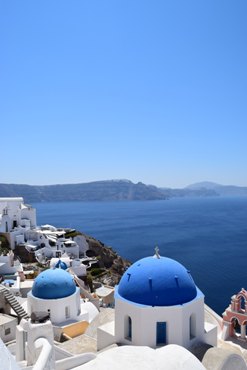 To get help and pricing for your insurance needs, call us at 1-844-410-1320 or request an agent here.
See our other websites: