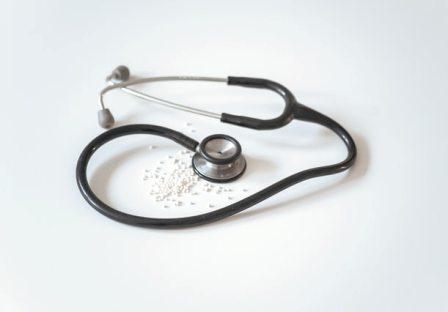 Ancillary benefits are a secondary type of health plan that covers medical services traditional ACA plans do not. These plans range from dental and vision insurance to hospital indemnities and critical illness coverage. Ancillary benefits can also cover various hospital expenses, like ambulance transport, blood transfusions, and medical supplies used.
These plans are purchased as an add-on or bonus purchase that health insurance consumers make when buying other health insurance policies. Especially in circumstances where deductibles and copays are not covered by a health plan, ancillary benefits can lessen the financial burden experienced by an individual or family any time an emergency strikes.
When to Buy Ancillary Benefits
Ancillary products are available year-round, so there's no set enrollment period. This provides a large amount of flexibility for consumers since they can gain access to vision, dental, or hospital benefits whenever they decide to do so.
It also provides consumers and their agents with the opportunity to stay in contact. Agents and clients should stay in contact regardless, to ensure that the plan they chose is still the best option and to keep up-to-date with any life changes the client may be experiencing, but checking in to discuss ancillary needs provides an extra reason for clients and agents to build lasting relationships. The more an agent knows about a client's life situation, the better service they can provide in suggesting and researching potential policies.
How to Buy Ancillary Benefits
Step One – Talk to your licensed insurance agent about what benefits you need.
If you don't have an insurance agent, speak to one today by calling (844) 410-1320. Having a reputable agent you trust is vital in finding the right insurance policy.
Dig deep into what your ideal policy would include. Do you need vision insurance and an eyeglass plan? Is your deductible abnormally high and you want a hospital or accident plan to help cover it? Try listing all your wants out and narrowing the list down to what your family truly needs to stay healthy.
Step Two – Research various carriers and the plans they offer to see which benefits will best help you.
Not all carriers are equal; where Company A may have the best health plan overall, Company B may offer a better dental plan for your needs. Work with your agent to decide which carriers offer plans that best fit your insurance needs.
Step Three – Compare plan rates and benefits to narrow down your search.
Once you understand which companies offer the best plans for you, it is time to compare premium costs. Weigh the pros and cons of premium rates and available benefits through each of your top plans. An agent can help you choose the very best plans for your budget.
Step Four – Purchase ancillary benefits!
Congratulations! You now have ancillary coverage! Don't forget to pay your benefit premiums on time to keep your policies!
Health Insurance Questions?
We hope this information on [focus keyword] is helpful. 
Empower Brokerage wants to help you understand the insurance coverage you need and how to save money getting it. Stay on top of your health and give us a call at (844) 410-1320
Get affordable health insurance quotes by clicking here.
See our other websites: