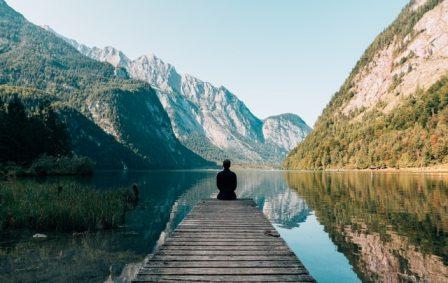 According to a study conducted by the U.S. Census Bureau and the CDC, one-third of Americans have experienced the onset of depression and anxiety symptoms since the novel coronavirus struck the United States in March. These symptoms are often caused by emotional burnout from the seemingly never-ending sense of confusion, loneliness, and loss that accompanies the virus. Preventing burnout and supporting those around you can be difficult, so we've provided a set of steps to help you begin your journey to emotional wellness.
1. Know that what you're feeling is natural and widespread.
It is very common to feel alone while practicing social distancing. When feeling depressed or anxious, it is important to remember that you aren't alone and that you have a right to feel whatever way you do. Right now, emotional burnout is increasingly common, so it is more important than ever to acknowledge your emotions before they become too large to handle.
2. Reflect on what is making you feel burnt out.
When dealing with emotional burnout, try to get to the root of the issue. Are you constantly nervous that you or a loved one will contract coronavirus? Are you always worried about the stability of your career? Is it a mix of the two? Knowing where your concern stems from can help you know what to research in order to educate yourself and lessen your anxiety.
3. Educate yourself and those around you.
Once you've identified the root of your worry, educate yourself on the facts. Try not to obsess on the constant flow of news stories, but rather, search for scholarly articles or videos that explain the facts of your worries. For example, if you're concerned about sending your child back to school, research ways to keep them safe to ease your anxiety. Most importantly, focus on finding the truth rather than obsessing over the countless rumors circling the internet. By educating yourself, you can disprove rumors that may be worrying you or others.
4. Maintain and nurture connections within your community.
Again, it is extremely easy to find yourself feeling lonely during the coronavirus crisis, which can contribute to emotional burnout if you don't connect with other people. Since social distancing measures are still highly recommended around the world, it is a great time to utilize technology. Now is the time to call your loved ones or a friend you haven't heard from in a while. Some people have even turned to hosting virtual happy hour get-togethers!
5. Prioritize your own needs.
During times of crisis, it is easy to push your needs aside to further those of others, especially for those with children and elderly relatives. In order to prevent or improve emotional burnout, it's important to make time for yourself. Whether that includes going to the gym, taking a nap, or even just making a cup of your favorite tea, making time for yourself is necessary for combatting the emotional burnout of COVID-19.
Health Insurance Questions?
We hope this information on preventing emotional burnout is helpful to you. 
Empower Brokerage wants to help you understand the insurance coverage you need and how to save money getting it. Stay on top of your health and give us a call at (844) 410-1320.
Get affordable health insurance quotes by clicking here.
See our other websites: