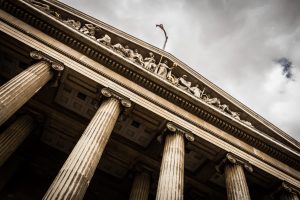 Stop-Gap Passed: What Will the Government Do Next?
After the government shutdown in January, House Republicans passed a stop-gap spending bill to avoid another shutdown on February 7th. A stop-gap bill is passed when Congress can't agree on a full budget on time. This is the fifth stop-gap bill passed since October 1. The stop-gap has temporarily funded the government through March and has boosted military spending. What was all in the plan and how can the bill affect us? Today, I will be giving a brief on the new stop-gap bill and what this means for American citizens and the government moving forward. Before diving in, check out our previous article on the aftermath of the government shutdown.
What Was Agreed on in the Stop-Gap?
Monday night, congressional leaders began closing in on a deal, which would increase cap limits on military and domestic spending. The cap for spending rose $65 billion, more than the previous fiscal year. The stop-gap also awarded the Pentagon with a full year budget of $659 billion. Although the bill cleared the house, it could still be sent back by the Senate. Senate leaders were enthusiastic that a 2-year agreement was on the rise, but the deal was not finalized. With a vote of 245-182, the stop-gap was able to hold off any thoughts of the shutdown until March 23rd.
Why Can't We Agree on a Budget?
So whats holding up the government on passing a finalized budget? Each party is butting heads on the same few topics including, immigration, and healthcare. President Trump stated if the government couldn't come to an agreement on immigration he would love to see it shut down. Republicans are looking for immigration reforms and border security funding. With President Trump already tossing the Deferred Action for Childhood Arrivals, it doesn't seem that he will be changing his stance anytime soon. It seems that we wont be receiving a budget until an agreement can be found between both parties. Democrats may cut a deal that would bring in billions of dollars for other priorities, such as fighting opioids.
Stay tuned throughout the next few weeks to see if there were any agreements made on a finalized spending. For now, the stop-gap is in place and gives both sides to discuss and come to an agreement before the 23rd. As these changes unfold, remember to check with your healthcare provider or insurance agent to see how possible changes will affect you.
---
Since insurance is often times overwhelmingly confusing, we want to shed light on this industry by answering YOUR questions. If you have any questions or concerns, comment below and your question may be the topic of our next video!
Get affordable health insurance quotes by clicking here.
For immediate assistance, Call us toll-free at (844) 410-1320!