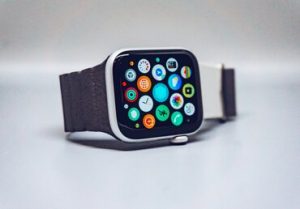 The Apple Watch Series 6 is set to release in the coming days, with some additional features to manage one's individual health. Here some of Apple Watch's main health features.
New Sensor
The Apple Watch Series 6 has a brand new sensor that can measure blood oxygen level in 15 seconds allowing people to track breathing patterns during workouts, along with relaxation and sleep modes. This adds to the health features Apple Watch already has, such as measuring heart rate, amount of footsteps per day, and more. In addition, Apple rolled out a sleep tracking feature that is a favorite among consumers.
Heart Measurements
Apple Watches Series 3 and later has a multitude of heart features that let you track how your heart is performing at all times. Both low and high heart rate notifications are sent to your watch if it notices that something is off about the rhythm of the heartbeat.
Furthermore, the system will send notifications if it detects an irregular rhythm in your heartbeat. It checks for signs that may indicate a case of Atrial fibrillation, or AFib. The notifications use the watch's heart sensor to detect the pulse of the heart at the wrist and look for a change in beat intervals while you are resting.
There is also an ECG feature on the watch, which can provide real-time data about the symptoms you are experiencing.
For those that have heart issues or experience an irregular beat, an Apple Watch is a great tool to measure all of the data needed to make an informed decision if further treatment or care is needed.
Fall detection
With a Series 4 Apple Watch or later, hard falls can be detected by the watch and give easy access to call emergency services. If a person is unresponsive, the watch will notify emergency services and send a message to all emergency contacts linked with your iPhone. This feature is automatically turned on for all Apple Watch users 55 years of age and older.
Apple CEO Tim Cook said that he wants Apple's biggest contribution to society to be the work that Apple does in the health tech space.
Health Insurance Questions?
We hope this information on Apple Watch's health features is helpful. 
Empower Brokerage wants to help you understand the insurance coverage you need and how to save money getting it. Stay on top of your health and give us a call at (844) 410-1320
Get affordable health insurance quotes by clicking here.
See our other websites: