As COVID-19 has ravaged the United States – as well as the rest of the world – many businesses were forced to shut down. As the world slowly begins to re-open, restaurants have been perhaps the most controversial business topic. Employing more than 15 million people, the foodservice industry closure left many unemployed and completely changed many people's lives. Now that they have some downtime from the hustle and bustle of the kitchen, a few chefs made their predictions about what the future of the restaurant industry holds. Many were hopeful about the potential industry-wide changes.
1. Increased Safety & Sanitation
Many chefs believe collaboration between the federal government, health department, and ServSafe will be required to properly create and enforce the new safety and sanitation measures. Many restaurants are currently using single-use menus, plastic utensils, and spacing out tables, but this could become the new normal. Places that may have offered family-style dinners may also switch to portioned meals so there is no chance of contaminating food among parties. While it is still too early to tell what new precautions will remain long-term, KNEAD Hospitality + Design co-founder Jason Berry says that regulations should be put in place fairly quickly as restaurants prepare to begin re-opening dine-in guests.
2. Potential Elimination of Tipping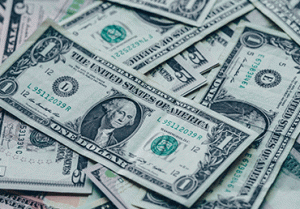 Ann Hsing is the COO of both Dialogue and Pasjoli in Los Angeles, she insists that doing away with tipping and equalizing pay between front and back house staff would benefit restaurant employees. She says that it will increase servers' pay even without tips because the restaurants will not be full for a while. Hsing theorizes that "[f]ront of house won't be earning the same level of tips so by just eliminating tips and paying an hourly wage, then the employee's wage levels would be more stable and less dependent on how busy the restaurant is." While Hsing worries about employees being able to make ends meet, others believe the idea of tipping is simply unfair. Some believe it is a broken system that only rewards some people in the restaurant. How ever you look at it, changing the way people are paid will certainly have pros and cons.
3. More Efficient Working Environment
Restaurants that stayed open for carry-out during the midst of the pandemic will have become more accustomed to working with a more condensed staff. This has left them more experienced in prep and packaging efficiency. Hopefully, this will help the staff plate and distribute food in a more timely manner when guests begin to dine in again. More efficiency could also lead to needing fewer staff members in both front and back of house in the future. The future of the restaurant industry looks much more efficient, which will keep customers coming back.
4. Take-Out Takeover
In order to thrive after the pandemic, restaurants will need strong carry-out abilities. Many restaurants who did not offer food to go originally are realizing the high revenue prospects from participating in it. However, restaurants do wish to figure out how to entice customers to pick up the food themselves, rather than using a delivery service. These services charge both the consumer and the restaurant a fee, so many hope that will be incentive enough to continue to pick up instead of having it delivered by a service.
5. Location Changes
Not only are people altering how they go about their daily lives, but many are still out of work or simply working from home for the foreseeable future. Major cities normally house all their hot spots downtown to bring people out after working in the city. With people working from home the downtown scene may very well cease to exist. More people working from home in the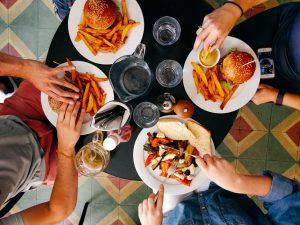 suburbs means restaurants may have to pick and choose which locations to open, or even move locations entirely.
6. Zero-Waste Kitchens
It is unlikely people will give up eating meat because of the pandemic, but chefs believe the future of the restaurant industry offers fewer menu options. Especially now that dishes will be individually portioned due to the risk of sharing plates, restaurants may have to choose only their most popular dishes to keep on the menu so as to waste less product.
Insurance Questions?
Empower wants to help you get the best insurance for your needs and the most for your money. We want to help you stay on top of your health.
CALL US at (844) 410-1320
Get affordable health insurance quotes by clicking here.
See our other websites:
EmpowerLifeInsurance.com
EmpowerMedicareSupplement.com
EmpowerMedicareAdvantage.com