Millennials have a great love for the technological world. But, according to a Path to Better Health Study by CVS, this obsession could be harmful to their health. In a generation that came of age during the rise of technology, millennials now have a more difficult time in social gatherings and meeting new people. Compared to individuals over the age of 65, millennials had a harder time finding places to meet new people and actually make connections. Worse yet, nearly half of the millennials in the study said they no longer had any desire to be social. This is alarming because isolating oneself from others is a leading cause of mental health struggles and alcohol/substance abuse. So, how is this affecting how certain age groups take care of their overall health? CVS surveyed these individuals on the "six well-being dimensions":
Character Strengths
Sense of Purpose
Social Connectedness
Emotional Health
Physical Health
Financial Security
The survey was conducted in 2019 and comprised of 1,000 participants in the U.S., aged 18 and older. These are some of the findings.
Digital Health Tools for Millennials
Aetna President Karen S. Lynch says that millennials' "need for greater support in making and maintaining social connections, and in achieving their mental health goals, indicates that we need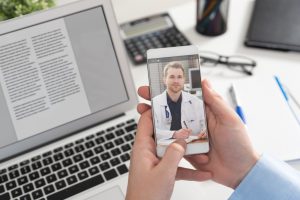 a system focused not just on physical health but on mental health." She maintains that our physical health is directly affected by our mental health and that should make mental health a top priority. Lynch believes that people are becoming increasingly proactive about addressing these concerns and our health care system is becoming more and more about total health. It has become increasingly necessary to integrate digital health tools for millennials. Medical professionals hope to balance digital tools with personal connection millennials are lacking. Studies found that 64% of consumers between the ages of 18 and 34 "feel that being able to monitor their health is very or somewhat important." This is likely thanks to health apps, wearable trackers (such as FitBit), and calorie counters. Minding your health has actually become somewhat of a "trend" among millennials and they are ensuring their phones stay very involved.
Health Trends Among Millennials
Almost half of the millennials who participated in CVS's study said they still maintain regular in-person appointments with their doctor. Still, this is the lowest of any age group. Further data showed that 45% receive routine care for minor illness or injury from a primary care doctor. 32% get the same care from walk-in clinics, with 14% receiving care at their local pharmacy. The last two numbers were the highest among all the age groups. Alan Lotvin, M.D., Executive VP of CVS Health, says the health care industry is "working to reinvent health care to better connect with all consumers, including millennials, and improve their overall well-being." CVS and its affiliates are now determined to find ways to appeal to all generations and ensure that everyone can lead a healthy lifestyle. They are urging younger people to use the technologies they have to maintain their physical health, but keep in mind that mental health is equally important.
Insurance Questions?
Empower wants to help you get the best insurance for your needs and the most for your money. We want to help you stay on top of your health.
CALL US at (844) 410-1320
Get affordable health insurance quotes by clicking here.
See our other websites:
EmpowerLifeInsurance.com
EmpowerMedicareSupplement.com
EmpowerMedicareAdvantage.com